VIDEO Seven ways to style the Ali Sweatshirt
Posted by admin on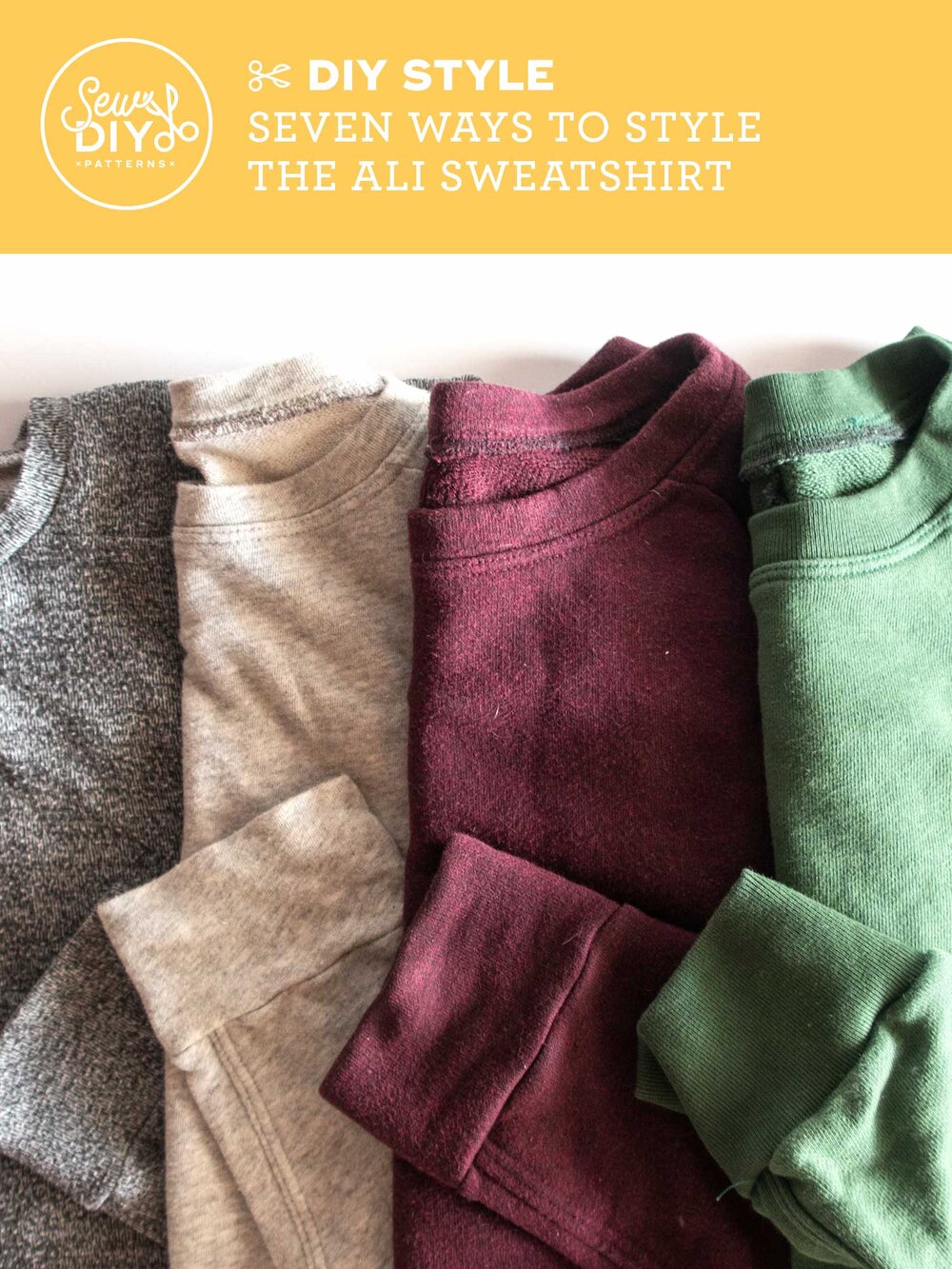 In today's super short (and honestly kind of dorky) video, I'm sharing seven ways to style the Ali Sweatshirt. When you add a new garment to your wardrobe, it can sometimes be tricky to figure out how to wear it. These are all outfits that I've tried and tested and worn over and over again. One of my goals when designing patterns, is to create garments that can become part of your everyday wardrobe, that will be worn over and over again.
I hope that this video gives you some ideas about how you can wear the Ali Sweatshirt throughout all seasons and in a lot of different scenarios. Scroll on down for more details on these outfits and pattern ideas so you can DIY it all yourself.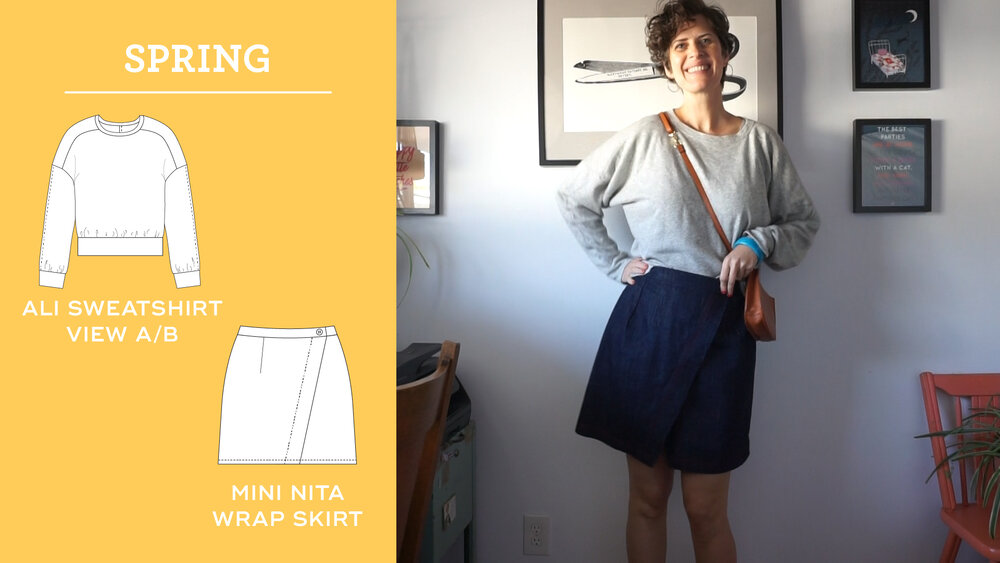 OUTFIT IDEA 1
For Spring, I like to wear the Ali Sweatshirt with the Nita Wrap Skirt in the mini length, a crossbody bag and low sneakers. This version of the Ali is made with a lightweight sweatshirt fabric, the crew neck and the tapered body.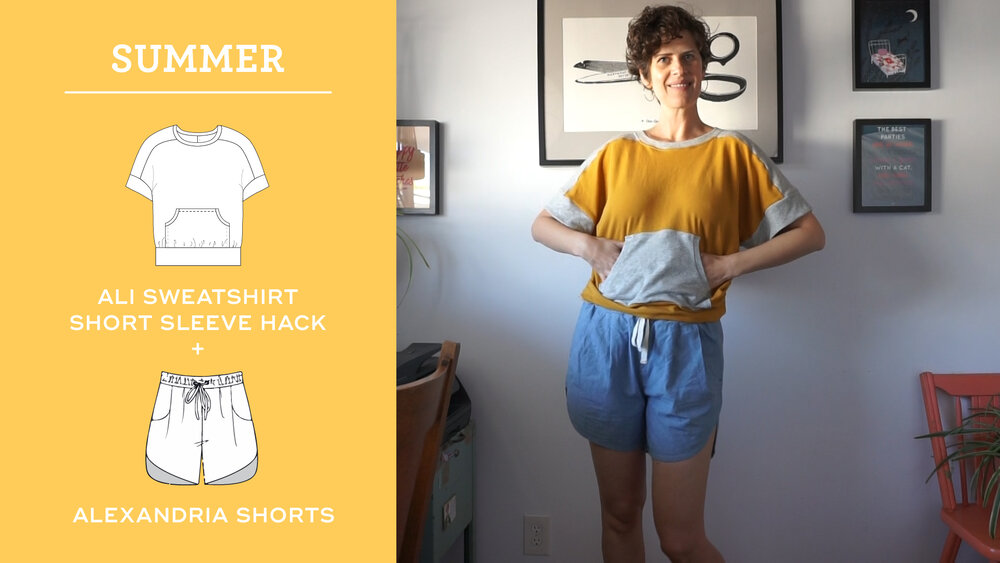 OUTFIT IDEA 2
For summer, I'll be wearing my new short sleeve Ali Sweatshirt hack and drawstring shorts. You can learn more about the short sleeve hack and download the free pattern expansion in this blog post. Here, I'm wearing the Alexandria Shorts by Named Patterns (blogged here).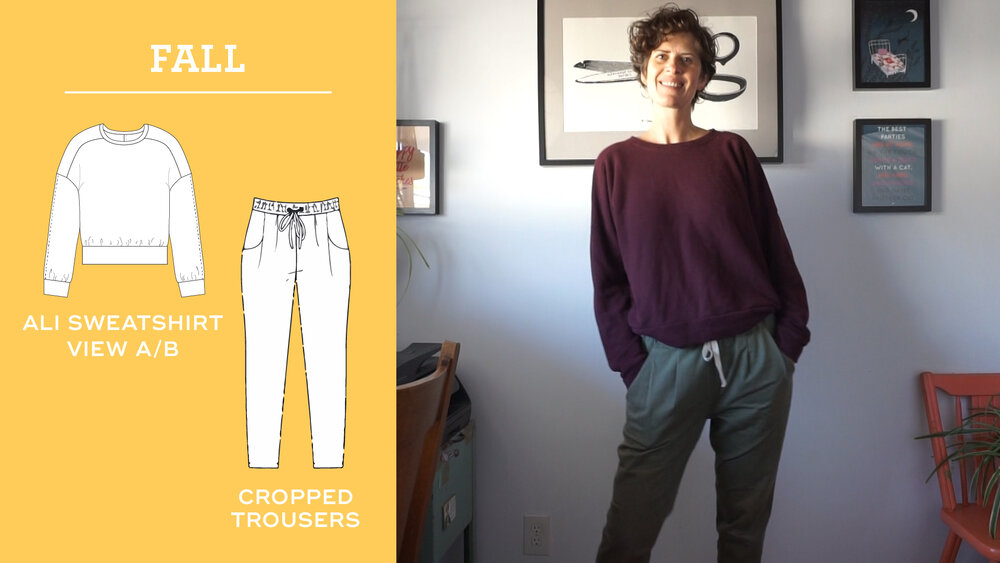 OUTFIT IDEA 3
For Fall, I'm wearing the Ali Sweatshirt with cropped trousers. Again, I'm wearing the Alexandria pattern by Named (blogged here). It's been a total workhorse pattern for me! This version of the sweatshirt is a medium-heavy weight with a crew neck and tapered body.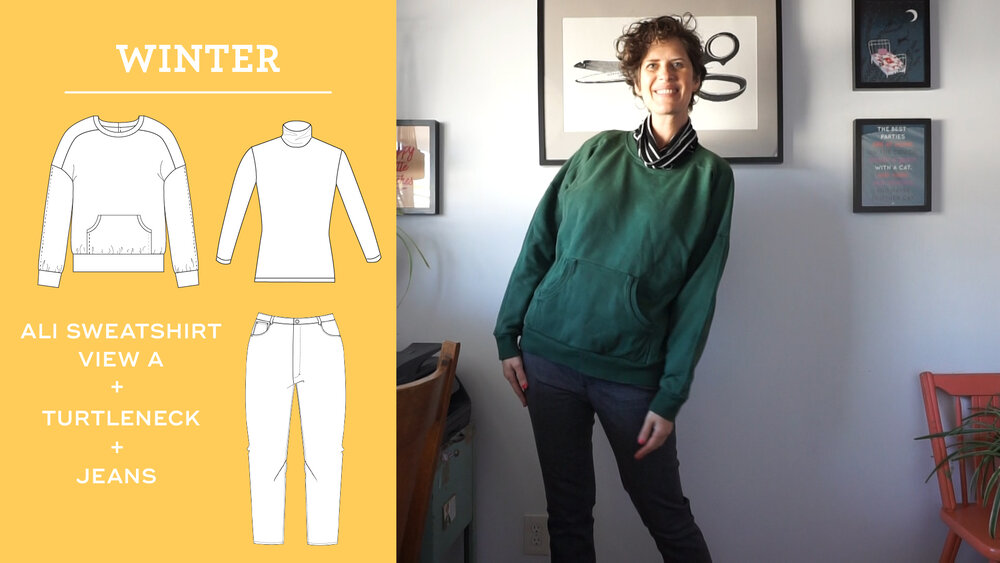 OUTFIT IDEA 4
For winter, I'll be layering view A of the Ali Sweatshirt in heavyweight fabric over a turtleneck and jeans. Here I'm wearing the Neenah turtleneck by Seamwork (blogged here). With this as a base, you can easily layer a coat and warm accessories on top. The jeans in the illustration above are the Tessa by Seamwork. I'm wearing unblogged Ginger Jeans in the video. Next time I endeavor to try jeans, I'd like to try the Ash jeans by Megan Nielsen (also available in extended sizes).
OUTFIT IDEA 5
For workouts (specifically neighborhood walks), I like to wear view B of the Ali Sweatshirt with a racerback tank top, leggings and a fanny pack. The tank in this video is a future pattern of mine and the fanny pack is a variation of the Fennel Fanny Pack. The leggings in the drawing above are the Shelly by Seamwork.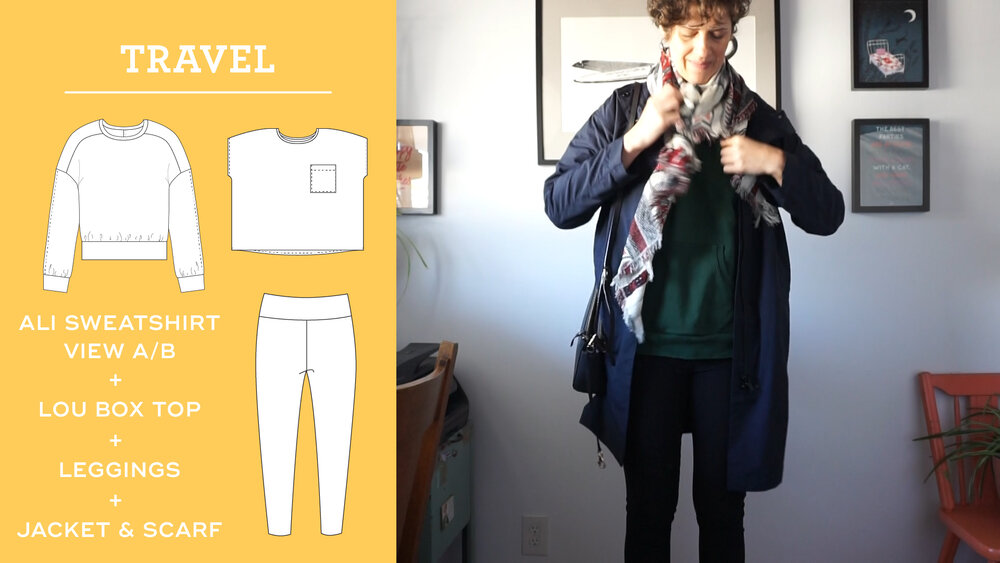 OUTFIT IDEA 6
This really is my favorite travel outfit. I like to wear a lot of light layers to be ready for any temperatures that I may encounter.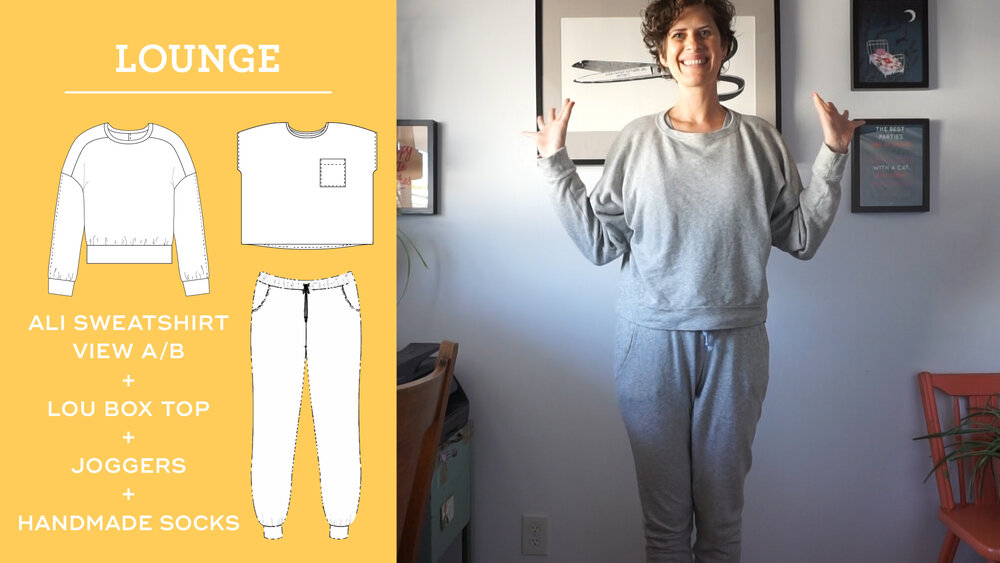 OUTFIT IDEA 7
Last but not least, I love wearing an Ali Sweatshirt for lounging and sleeping. Pair it with any joggers or sweat pants pattern and you'll have a fantastic me-made matching set. Here, I'm wearing the Hudson Pants by True Bias. Another great pattern is the Mel Joggers by Seamwork (it has extended sizing too). For added warmth, I layer on a knit Lou Box Top and handmade socks.
---
I hope these outfits give you inspiration for wearing your Ali Sweatshirt all year long. This pattern is available for chest sizes 32-58" (81-147cm). Plus, there's a full sewalong here on the blog to help you sew your own sweatshirt and even includes tips for sewing with knit fabric and using a serger.. Click below to go to the pattern page and grab your own digital copy.
Ali Sweatshirt PDF Pattern
14.00
Add To Cart
Related Posts
---
Share this post
---
---