Sew Reporter 12th January
Posted by admin on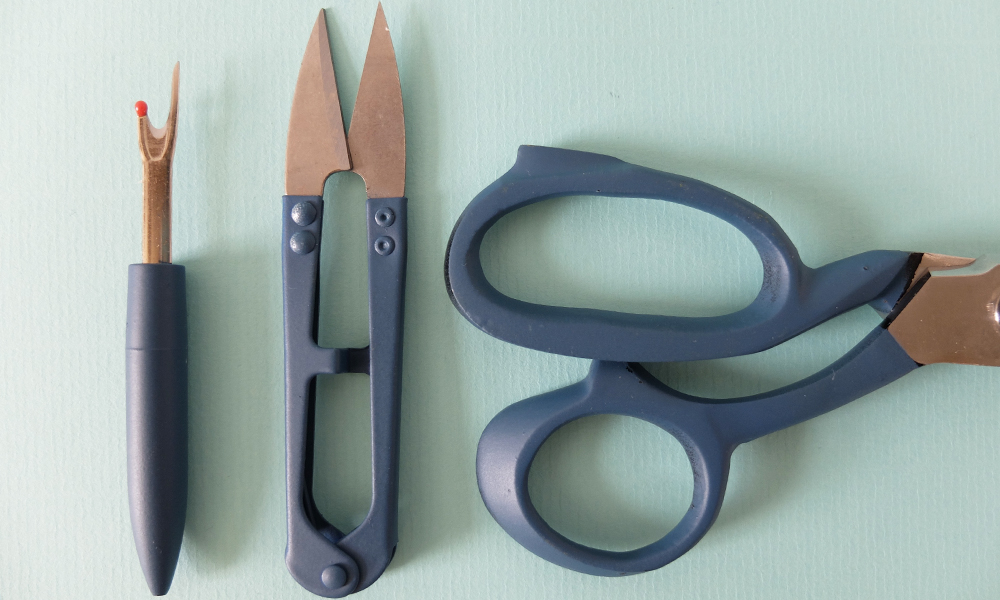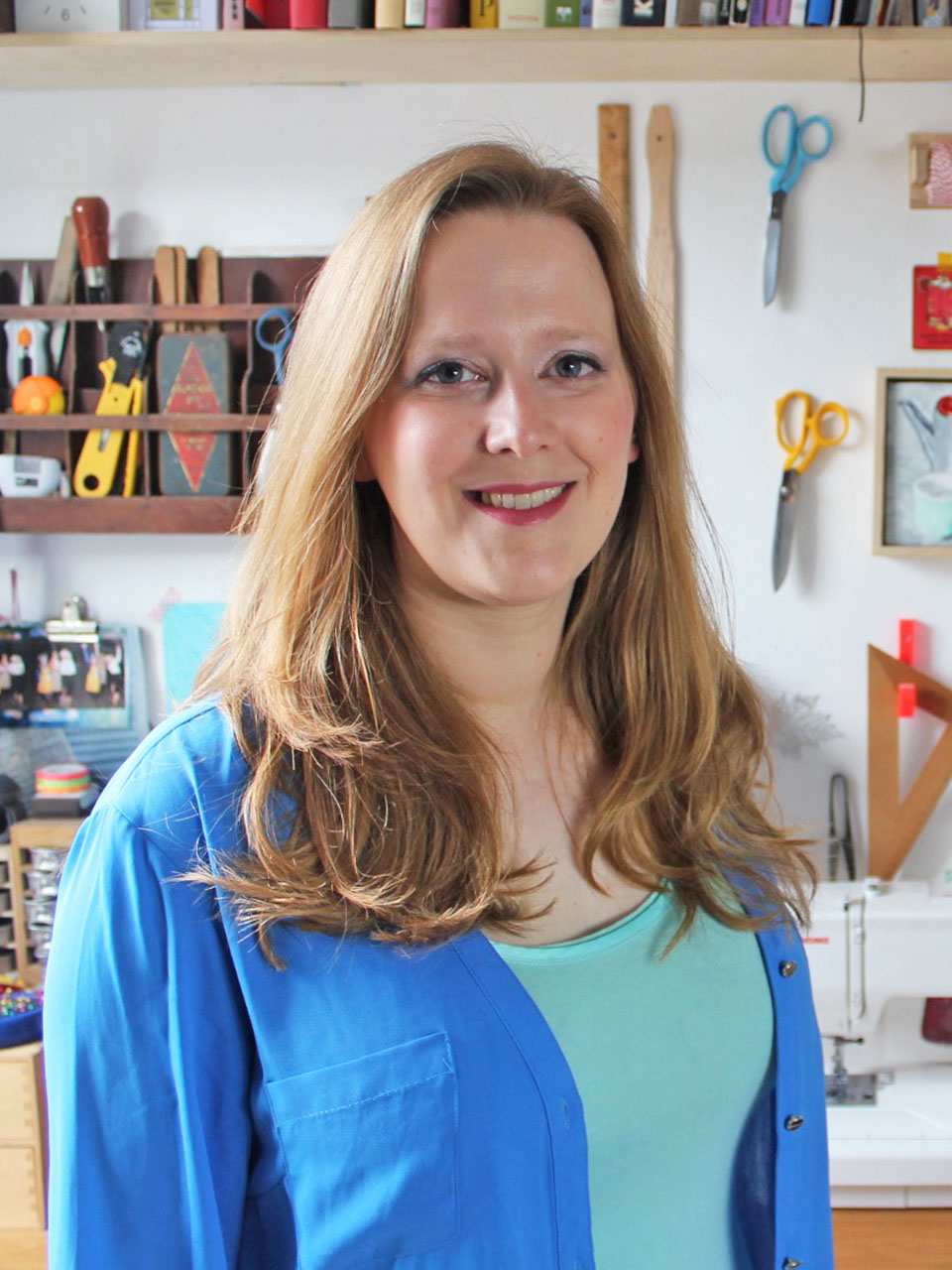 The Sew Reporter is a weekly blog post full of inspiring makes from sewing bloggers and members of our sewing community. We also share the latest sewing pattern releases from indie designers, creative podcasts you can listen to while you sew, vlogs to watch and new fabric collections from the independent businesses we work with.
With a New Year comes new sewing plans and to start us all off we have a twist of one of your favourite vlogs, Sew The Trends. To kick us off Kate has done a Golden Globes special, with pattern suggestions so you can sew the look for some of these jaw dropping outfits. Perhaps one or more of these will make it into your project list for this year? For now though, its the weekend and we have the sewing Sunday papers for you. Have a browse of the latest makes, listen to a podcast or two and catch up on the most recent vlogs. Happy Sunday all!
---

Each week we share new projects from bloggers in the sewing community and makers who have written sewing pattern reviews on The Fold Line. These are a mix of designs from independent designers and pattern brands such as Vogue and Simplicity. Reading sewing pattern reviews is a great way to pick up advice on garment construction, ideas for fabric choices and styling tips. Its surprising how different a sewing pattern can look using different fabric types or prints. Plus seeing how a fellow maker has hacked a pattern to make it their own can give you lots of new ideas on how to reuse a pattern you already own and try it again for a different season or event. The sewing community is a wonderful resource for help and inspiration, take a look at all these amazing makes.
After a tragic lost handmade coat incident over Christmas, Katie was motivated to make a new one more suitable for Winter using the same pattern. This is the Lysimaque Nenuphar coat with a lengthened hem using a gorgeous charcoal wool. Katie reworked the collar by drafting a neckline and button placket for an easiest construction. The icing on the cake is the marbled Liberty buttons. Although a sad start to this project, its a stunning finish!
Manjus started her latest project this Vogue 9285 blouse, at the end of last year. She used a beautiful cupro silk and with a high neck its very on trend. Manju changed the sleeves to have a shirred cuff rather than buttons, which gives the sleeves a bit more volume too. A great top to dress up for a night out with friends or to wear more casually at work.
Sheilas shared a glowing review of the Willow dress from Grainline Studios. This dress is a wardrobe staple for warmer weather and when is it ever too soon to think about summer holidays?! Its a-line in shape and comes with both top and dress options. For the dress the skirt panel offers you colour blocking options too.
Sues been trying out the Maxine sweater by Dhurata Davis. Although intended for jersey fabrics, it can be made in wovens as well. Sue was taken with the diagonal seam lines of the design and the fact they hide concealed pockets. She lengthened the top and used a contrasting colour for the neckline and cuffs.
Its definitely sweater time of year and Holly has whipped up a Casey Sweater by Experimental Space. It has a big cowl neck and long angled cuffs for keeping extra cosy. Holly used a mountain print sweat-shirting and to make this a speedier make swapped the wet pockets for a kangaroo pouch.
Jasika writes a really interesting post about her explorations with colour and completing exercises from The Curated Closet book. Its a longer read but well worth it, weve both read The Curated Closet and its so useful at helping to sort through your wardrobe and work out where the gaps are.
Mie shared a review of the Gertrude dress by Style Arc this week. With some challenging elements and interesting style lines its a dress to get your teeth stuck into. It has afitted bodice with under-sleeve tucks and inverted pleats, giving this dress its unique shape. Pie decided to leave off the side pockets so as not to distract from the shaping at the hips.
---

Each week we share the latest new sewing pattern releases from independent designers. We are passionate about championing indie designers in the sewing community and we are always looking for new sewing pattern designers we can feature. With over 200 designers from around the world creating patterns for us to sew with, there is a lot of choice. If you need some help finding your next sewing project search for more ideas using our sewing-specific search tool. There is so much creativity within our sewing community and we love to discover new designers. If there is a sewing pattern designer youd like to see please do get in contact and let us know. Take a look at the latest sewing patterns to be released here.
---

We love nothing more that sitting down at the end of the day and watching sewing blogs, its always fun to see what patterns other makers have been sewing up or what theyve bought in they fabric hauls! Each week we share sewing videos from the sewing community where you can pick up tips, sewing advice and catch up on the latest high street and fashion trends. Youll also be able to see what other makers in the sewing community have been making and their sewing plans or the next couple of weeks. Watch the latest vlogs from makers in the sewing community here.
Its us!! Sew The Trends The Golden Globes
Joey of Joey Sewy shares her sewing makes from November and December.
Mel at Handmade by Ditsy-Tulip makes the Coco Jacket from Sew Over It.
Tamlyn of Sewn on the Tyne looks back at 2019 and shares her plans 2020.
Kealy at Voice of a Creative shared her sewing plans for 2020 resewlutions and #makenine.
Adelle at Button and Pip also shared her review of 2019 and sewing plans for 2020.
Lizze of Lizzes B shares her 2019 sewing round up.
---

Its so nice to be able to listen to makers in the sewing community talking about our favourite hobby while we sew. Grab yourself a cup of tea, get the sewing machine warmed up and sit down to listen to the conversations of sewing bloggers, indie designers and other makers on topics from how to design a new sewing pattern to sorting out your fabric stash. Here we have curated a list of sewing podcasts hot off the press this week. Have a listen this weekend for your weekly dose of making inspiration.
Love to Sew Sewing challenges with Paulette Erato
Sewing Out Loud Building and butchering bras
---

Each week we also share all the new fabrics, haberdashery and kits from independent sewing businesses that we work with. Youll find the latest fabric collections to hit the shelves, new haberdashery sales, offers and other exciting launches. Take a look at all the products that small businesses have curated from your perusal this week.
Have you joined the Simplicity Hack-along yet? Use one of their hacking patterns and get creative! There are fantastic prizes to be won, so go have a look and join in the fun. Here is Emily from Self Assembly Required with her hack of Simplicity S8888.
How lovely is this Pauline Alice Mila Dress kit with a curated choice of meetMILK fabric colours.
Public service announcement! For Frida fans, Fabrics Galore have lots of new colourful cotton prints in stock.
Limited Edition metallic thread Kylie and the Machine labels are in stock at Sew Me Sunshine, go go go!
Havent committed to sewing up a sweater yet for the Winter? Take a look at these perfect jacquard cable knits in berry and turquoise.
This is a beautiful print of drifting jellyfish from Cloth and Candy as part of theKaikoura collection by Calli and Co for Cotton+Steel.
Who doesnt want giant buttons in their life?! These ceramic buttons from Beyond Measure are handmade in the UK and would make the biggest statement on your outfit!
New vintage cable knit fabrics have arrived at Lamazi fabrics in the perfect Winter colours of Ochre and Indgio.
These tropical prints from The Drapers Daughter. are part of a new collection from Lady McElroy and feature beautifully printed birds.
Take the stress out of deciding on your next sewing project with this Winter wrap skirt kit from ClothSpot with a choice of tweed and velvet fabric options.
Subscribe to the February sewing box from Sew Hayley Jane and treat yourself with some sewing goodies! There are three box options to choose from and each month its a surprise theme!
Are you a lover of headbands? Then these sewing themed prints will be right up your street, plus they are in the sale from Pink Coat Club.
---


We keep a handy list of sewing events, exhibitions and meet ups happening in the sewing community all over the world on our sewing social calendar here.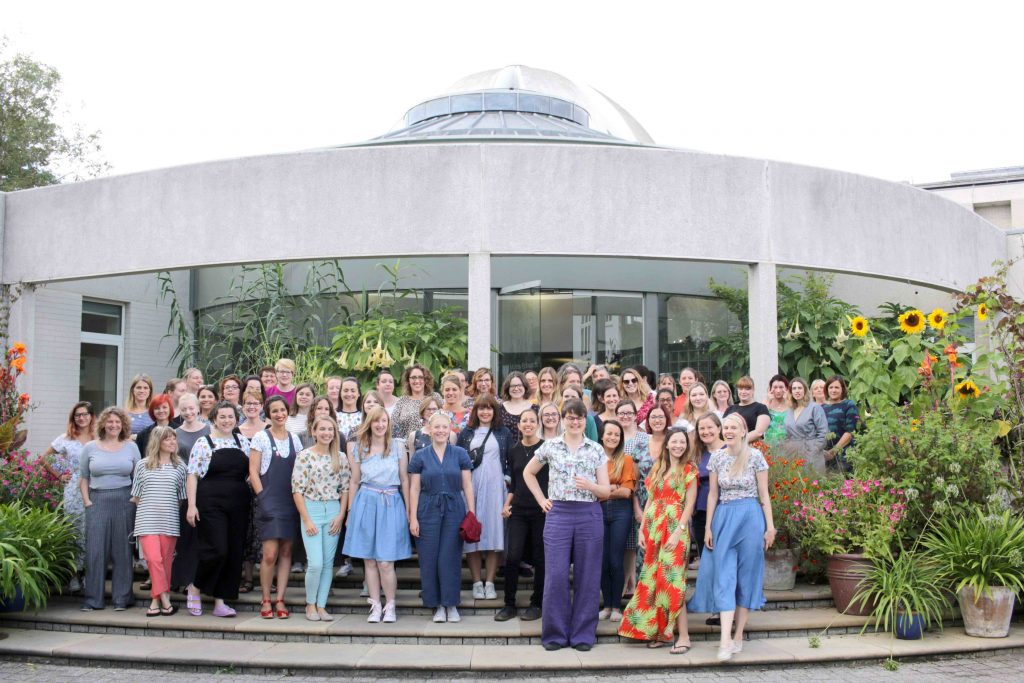 ---


Come and join oursewing Facebook groupwhere we are chatting about sewing plans, new patterns and helping each other out with projects.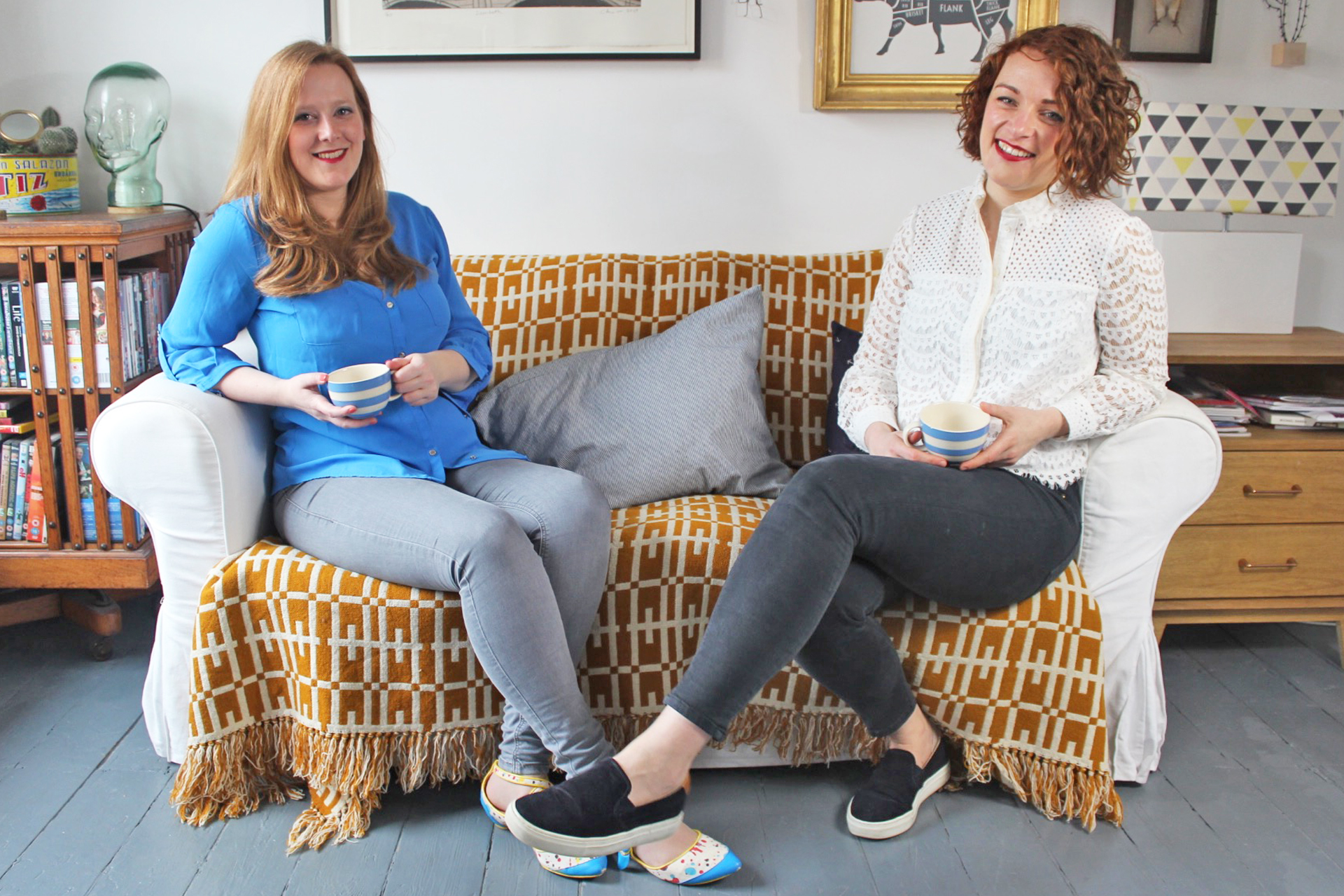 The post Sew Reporter 12th January appeared first on The Foldline.
Related Posts
---
Share this post
---
---