Sew Reporter 1 December
Posted by admin on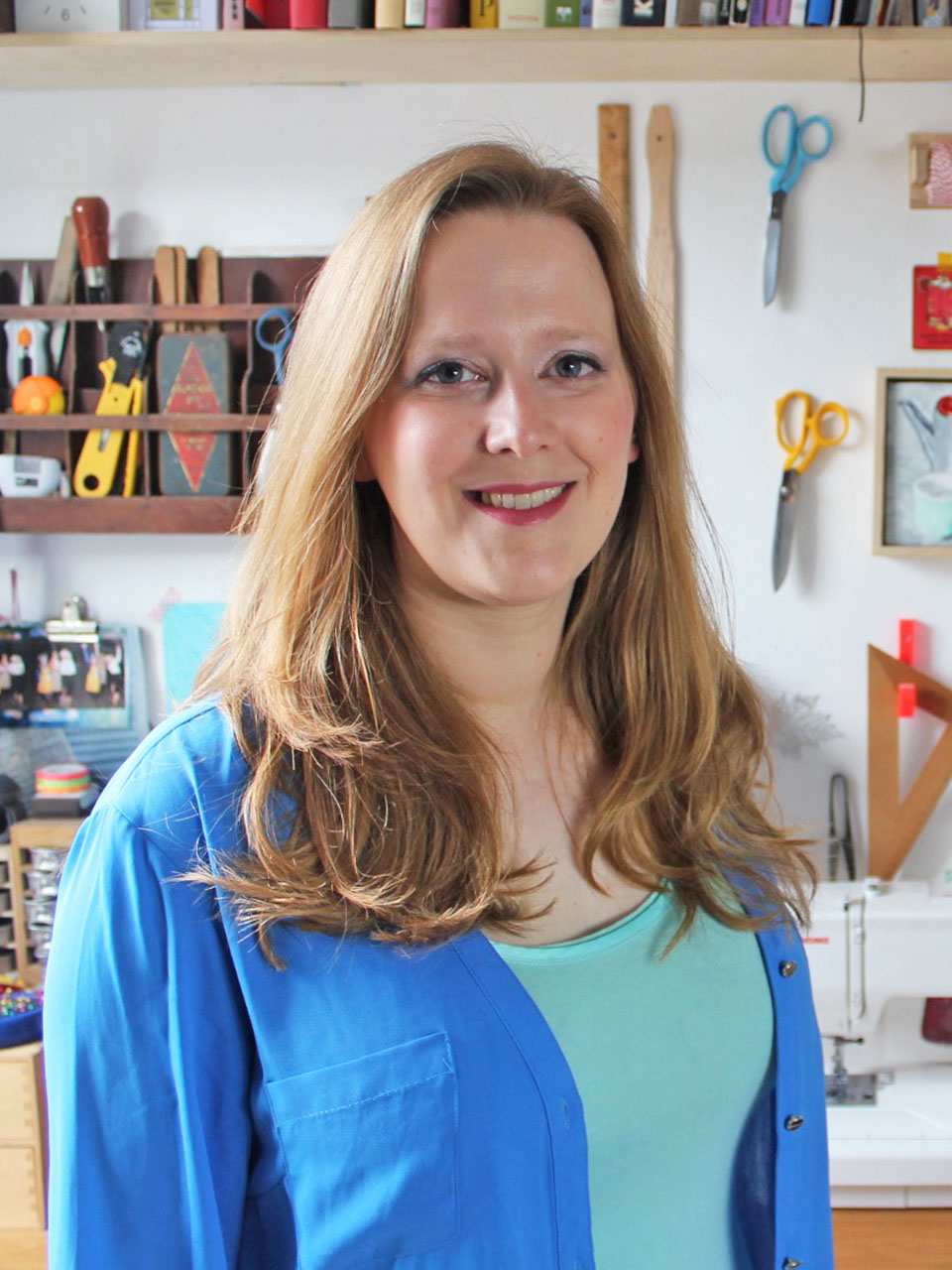 Happy Sunday! Were back this week with a lovely mix of inspirational makes, from jersey dresses to a kameez top and a faux fur jacket. This week has also been a good week in terms of new pattern releases. Weve added a selection for you below, so be sure to check them out!
Were sure youve all seen the Black Friday sales online the past few days. To have all the offers in one place and because we want to support small businesses, weve put together a useful blog post of all the sewing offers from independent designers and fabric shops for you to pursue.
So if you want, check out our Black Friday Blog Post, and feed your stash responsibly!
---

We can totally get on board with this amount of cosyness! Charlotte of English Girl at Home made the Grainline Studio Tamarack Jacket in a faux fur and even made matching faux fur ear muffs. So clever, we love it!
Oh my This denim Closet Case Patterns Sienna maker jacket is the bees knees. Angie from The Mindful Sewist said in her pattern review that she cant stop wearing this jacket, and we can totally see why!
Yes, we do also love the Seamwork Jane Tee that Mary aka Sablecraft stitched up, but just look at her dog! Hes got the cutest little face aww!
Manju of SewManju went on holiday to India and made herself two gorgeous new outfits. This is the McCalls 6885 kameez top with self drafted stretch churidar legging bottoms, and check Manjus blog for the other outfit.
Mel from Cookin and Craftin made the Style Arc Loren Jacket pattern in this amazing loosely woven fabric and it seriously looks SO good on her!
Victoria who blogs as Victoria Lucille Anne made the Friday Pattern Company Ilford jacket in a drapey fabric and we love how this one looks nothing like the versions weve seen already. What a great way to show how different types of fabrics work with different patterns!
WOW what a beautiful By Hand London Hannah dress. Kristin from The Peculiar Stitch used grey linen for her version and doesnt it look stunning on her!
This is the Orla dress by French Navy and Mertxe from The Sewing Experience hacked it into a button down dress. She totally nailed it!
Mel at stitch_make_bake reviewed the Sew Over It Emma dress and called it her secret work pyjamas. That sounds like a win to us!
Holy guacamole we LOVE this Cambria Duster Coat by Friday Pattern Company so much! Kristen @Kristin.makes.stuff sure did a wonderful job stitching this one up!
---

---

Watch the latest vlogs from makers in the sewing community this week
Nikki and Rachel ofThe Stitch Sisters:McCalls M7838 Shirt Pattern Review
Louise, Lisa and Barbara at Pattern Pals:Ep. 32 Our Finished Indigo Dresses!
Adelle at Button & Pip: November Makes || Sewing Vlog
Hayley at Sew Hayley Jane: Sewing Myosotis
Lisa at Sew Over It: November 2019: What Ive Been Making + Introducing Haxby!
Kealy atVoice of a Creative: Sew my Stash 4- Sewing my Freya Sweater by Tilly and the Buttons Chatty Sewalong
Tamlyn at Sewn On The Tyne: November Fabric Haul & Sewing plans
Karina atLifting Pins & Needles: Blazer making FUN. Simplicity 8604. Cute peplum, super HIGH darts, sewing & lining
Mel at Handmade by Ditsy-Tulip: The Helens Closet Elliot Top a lovely casual top
---


Listen to a podcast this weekend for inspiration and sewing chatter while you make
Love to Sewwith Helen and Caroline:EPISODE 121: CAN YOU SEW THIS FOR ME?
Sew and Tell with Meg, Amanda and Kate: Keep Learning Episode 27
Dressed the History of Fashion: Fashions Frontier: Denim, an interview with Emma McClendon
Sewing Out Loud with Zede and Mallory: Holiday Gift Strategy 2019
Bande a Part with Rebecca & Beatrice: The Art Of Innovation
Sewing For The Weekend with Beth and Nina: Sew Frosting
---

Take a look at all the new fabrics, haberdashery and kits from sewing businesses this week
Colour lovers! We spotted some brand spanking new Ruby Star Society fabrics over at Sew Me Sunshine. All the heart eyes for these amazing prints and colours.
Making a handmade coat in this stunning herringbone tweed wool from Fabrics Galore is the dream!
This high quality single knit Tencel Modal jersey from Lamazi Fabrics is amazing and it looks so soft! Now we want to sew all the things with it..
This beautiful high quality cotton jersey from Pin & Sew stopped us in our tracks because of the amazing colour. You could create a garment that looks like denim but feels like secret pyjamas! Whoop!
A faux suede ponte di roma? We are intrigued! We spotted this floral over at Fabric Godmother and it looks ah-mah-zing!
There's a new Instagram competition at LuLou Designs. Just upload a picture of your finished LuLou Designs garment using the hashtag #sew_delicious, and tag @sew__delicious and each month someone will win a 15 voucher to spend in their store. Better start sharing!
We dont often see lining fabrics that are a bit different from standard plain linings. So when we saw these jacquards in beautiful colours over at Cloth Spot we just had to share!
Tick tock, tick tock, tick tock, only a few more days till you can sign up to the best sewing subscription box there is! Check out Sew Hayley Jane's website for the different options, theres a box for every budget.
Yasss! There are 4 new amazing label designs from Pink Coat Club available. This one is for the pattern makers and free-stylers! We would love to add these to our clothes.
We are head over heels in love with this dress! Just look at those sleeves It's Vogue pattern 1633 and you can shop it at Sew Direct.
These new Merchant and Mills fabrics fromThe Draper's Daughter are medium to heavy weight tencel twills, gorgeous colours and perfect for winter!
If youre looking for a beautiful winter floral cotton fabric, this one from Cloth & Candy might be THE ONE!
---


We keep a handy list of sewing events, exhibitions and meet ups happening in the sewing community all over the world on our sewing social calendar here.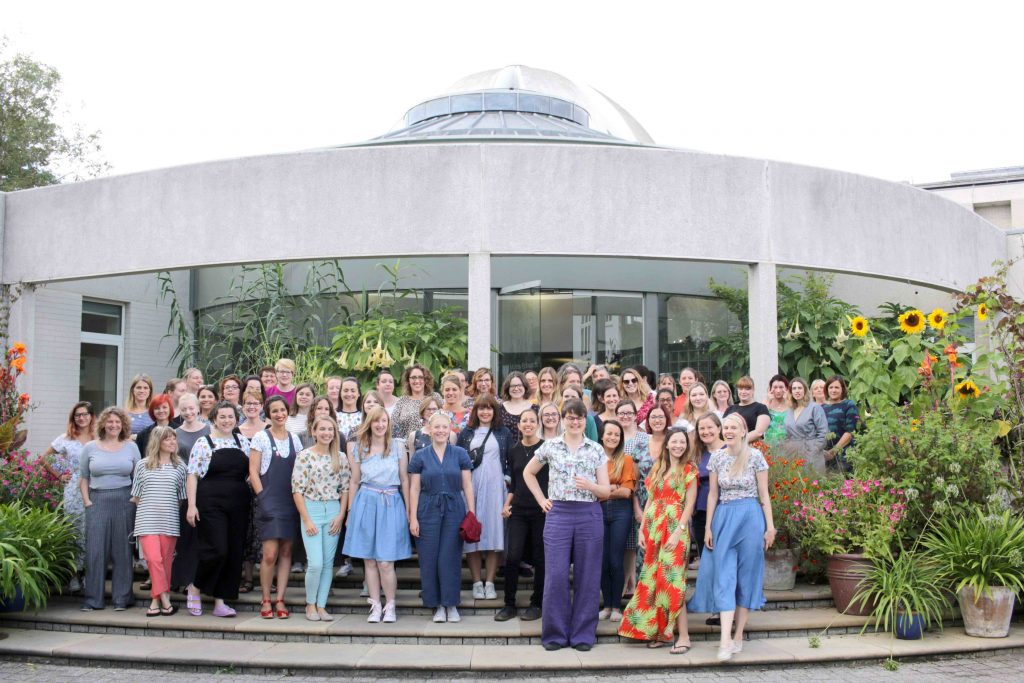 ---


Come and join oursewing Facebook groupwhere we are chatting about sewing plans, new patterns and helping each other out with projects.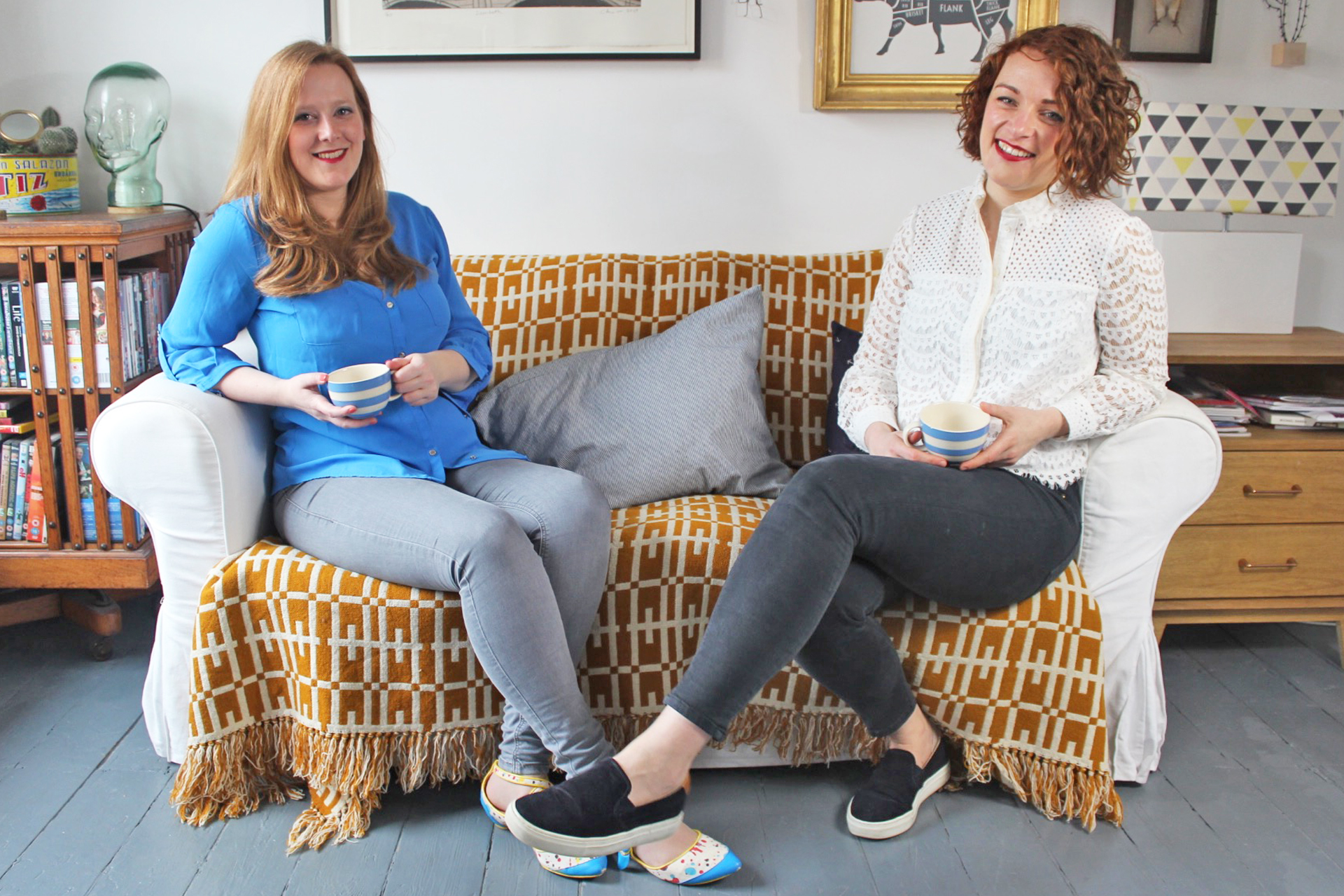 ---
The post Sew Reporter 1 December appeared first on The Foldline.
Related Posts
---
Share this post
---
---