Nike Catches Heat Over Tone Deaf Bushfire Gaffe In Australian Open Ad
Posted by admin on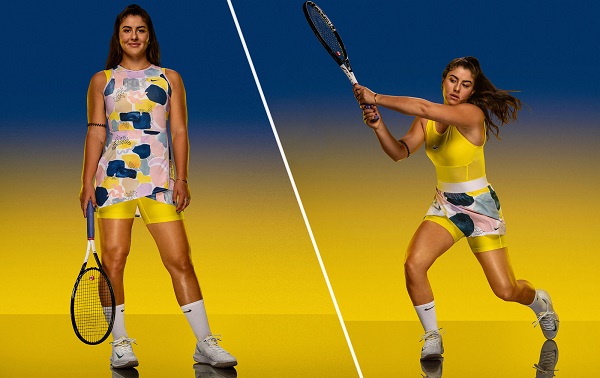 Nike has been criticized for its latest Australian open ad.
The sportswear brand has been branded tone deaf after it promised that that its womens tennis apparel would help players overcome the fiery conditions on court. Many found it offensive especially as Australia is fighting one of its worst ever bushfire seasons.
The brand decided to unveil the new bodysuit as the Australian Open is set to kick off in Melbourne this year. However, it was forced to re-word the ad after much criticism.
Melbourne tracks the hottest temperatures, the ad wrote. The heat challenges players, and, in turn, NikeCourts apparel designers to outduel the fiery conditions, it further read.
New York Times journalist Ben Rothenberg spotted the choice of words and commented, Just a bit tone deaf here, Nike. Other Twitter users slammed the ad, calling it disrespectful and inappropriate.
The NikeCourt ad has been tweaked to describe how the bodysuit would help female players battle the high temperatures.
It now
reads
, This garment is informed by Atlas body-mapping to identify the areas that tend to overheat and is pieced together to maximise breathability in those spaces.
Juuuust a bit tone deaf here, Nike. pic.twitter.com/2wHl52PbP9
Ben Rothenberg (@BenRothenberg)
January 3, 2020
Tone deaf to the point of disrespectful.
AllAboutTennisBlog (@TennisBlogger1)
January 3, 2020
Frankly the only thing that should be on fire in Australia is the ENTIRE Nike collection. https://t.co/4Yc5o9exBk
Foot Fault Tennis (@footfaulttennis)
January 3, 2020
Wow @Nikecourt @Nike @Bandreescu_ - Australia is literally burning. What an inappropriate ad that completely insults the people of Australia. What were you thinking?! #Nike #tennis pic.twitter.com/a5ORreH9ut
Shawna Rossi (@MyRetailTherapy)
January 3, 2020
[via
B&T
, opening image via
Nike
]
Related Posts
---
Share this post
---
---