Buck Mason Storm Stopper Bomber Jacket review
Posted by admin on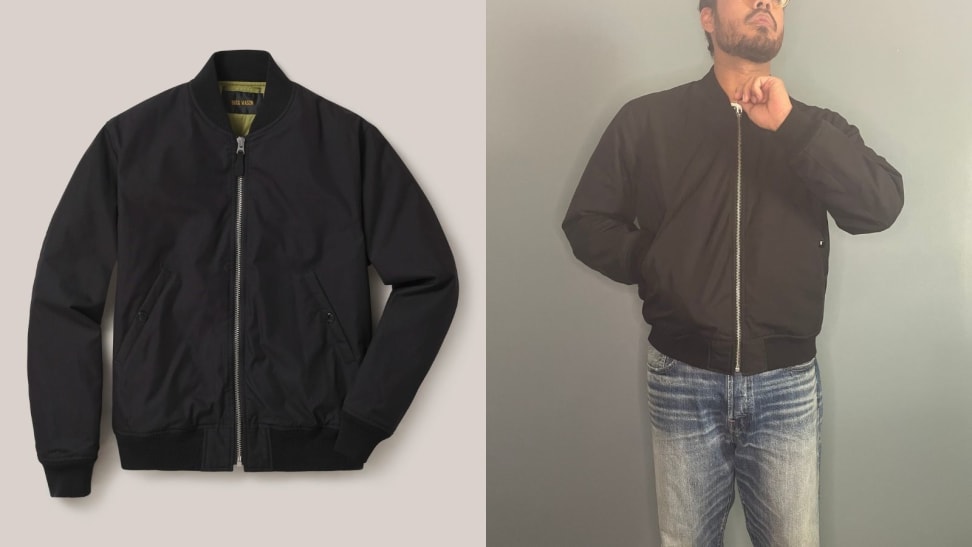 — Recommendations are independently chosen by Reviewed's editors. Purchases you make through our links may earn us a commission.
I'm a firm believer in the bomber jacket being an essential layering piece in any wardrobe. The slim, padded piece of military outerwear is handsome, easy to style, and has a timeless look that suits a high school student as much as an actual United States Air Force pilot. It's a no-frills item that's spent decades paired with a white T-shirt and blue jeans, virtually unchanged, and instantly recognizable. And in my book, that kind of classic garment doesn't need an update—if it ain't broke, don't fix it.
So when California-based menswear company Buck Mason reached out and asked if I'd like to try out its Storm Stopper Bomber Jacket, a $250 rendition of the iconic silhouette, I said yes, simply to find out: Can this no-frills piece really warrant that type of cost? It took a month of wear for me to figure out, but spoilers: Yes, it can.
What I like about the Buck Mason Storm Stopper Bomber Jacket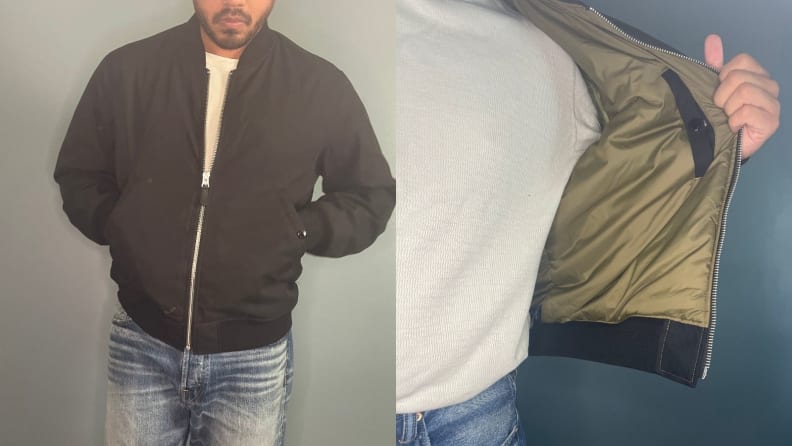 It has a phenomenal fit
Compared to other bomber jackets I've worn in the past, this piece takes the cake as being the one that suits my figure and style preferences the most.
Traditionally, bomber jackets fit trim in the body, cinched at the waist and wrists, due to elasticized cuffs. This Storm Stopper, styled after the nylon-shelled circa 1948 MA-1, is slim fit—or as Buck Mason calls it, "vintage fit." On me in the size XL, it sits cleanly around my shoulders and looks relaxed on my body, yet still manages to offer a trim silhouette.
I wear between a men's size L and XL and opted for the latter with this jacket, and I don't regret it. I love a slightly oversized cut in everything I wear, so I sized up, but I could've easily grabbed a size L for a snugger look and been just as happy. With the XL, the jacket fits close, and part of that illusion of laxness is achieved with its puffiness—it's padded with polyester between the liner and outer shell throughout the sleeves and body, and that gives me a look of heft that I prefer.
It's super well made
That $250 pricing really shows in the details, construction, and fabric of the Storm Stopper. The outside shell of this bomber is made with a blend of 70% cotton and 30% recycled polyester, which gives the typical vulnerabilities of the former fabric more sturdiness from the latter. The collar, waistline, and cuffs are elasticized and hardy, cinching the body and arms closed and preventing wind from blowing in, and the jacket's overall thickness feels far from cheap. The lining is a smooth ripstop nylon, making the fabric more resistant to tearing and ripping, despite its silky texture. It's all sewn together with tight stitching that, after multiple wears through this winter, is unlikely to show any sign of fraying in the near future. That shell also has a water-repellent finish that fortifies its already moisture-resistant blend of fabrics to further shield against the elements.
A closer look at the jacket also shows some small details that I love to see. The large-toothed zipper has a thick piece of black leather to use as a pull, and each button is decorated with a barely-visible text of Buck Mason branding. This piece also has two inside pockets that shut close with hefty snaps, and two front hand pockets lined with corduroy to provide extra warmth. These details feel modern and smart, while the construction and hardy materials ensure it's built to last.
What I don't like about Buck Mason Storm Stopper Bomber Jacket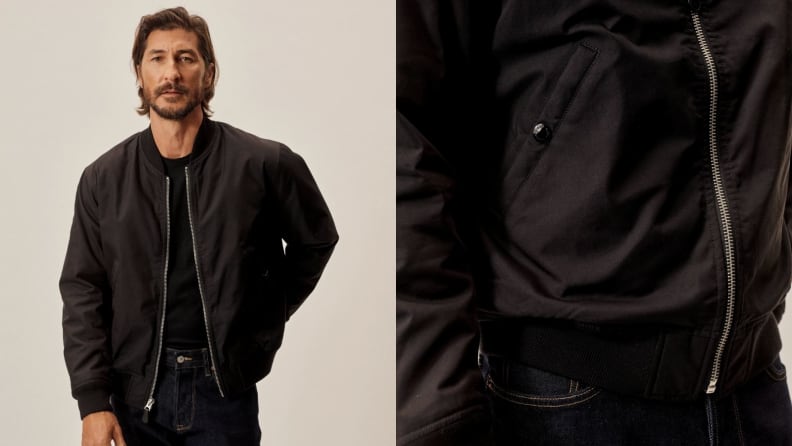 It's pricey
Nothing beats finding that perfect piece but having the gatekeeper being a high price. Despite this bomber jacket being the model version of itself, it's $250. (For the record: No, I can't keep this jacket.) Personally, I don't see myself purchasing such a substantial piece like this when a pre-owned version of the classic bomber jacket ranges between $40 to $100 on secondhand sites like Etsy and eBay. Of course, you're investing in a new piece with the Storm Stopper, and the fabrics are sturdier and the quality is amazing—so it's not overpriced. It's just expensive.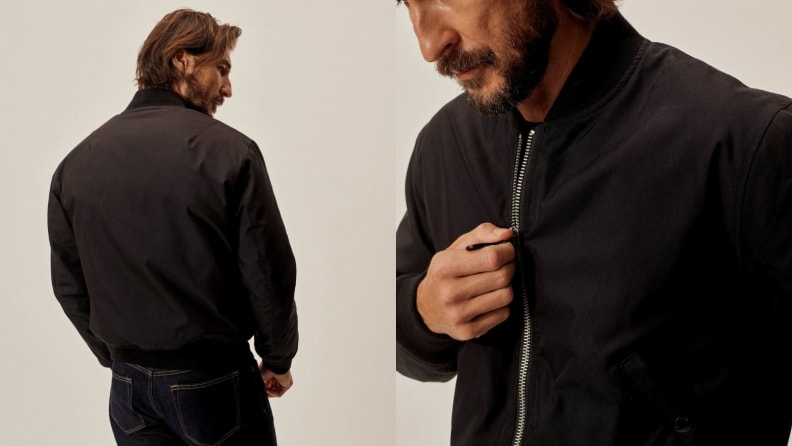 Is the Buck Mason Storm Stopper Bomber Jacket worth it?
Absolutely—if you want to get spend-y
This bomber jacket is one of the best pieces of outerwear I've ever had the opportunity to wear. It has a great heft to it, incredible fabrics, and a modern design that feels like a smart upgrade to a classic jacket, without taking away from its typically no-frills appearance. And, of course, it looks fantastic.
Its only hang-up is its high price—at $250, this is far from an affordable piece. But if you consider your clothing as an investment, the Buck Mason bomber's construction, materials, and build surely warrant the cost.
The product experts at Reviewed have all your shopping needs covered. Follow Reviewed on Facebook, Twitter, Instagram, TikTok, or Flipboard for the latest deals, product reviews, and more.
Prices were accurate at the time this article was published but may change over time.
Related Posts
---
Share this post
---
---