12 Frugal Ways to Repurpose Pillowcases
Posted by admin on
Chances are you've accrued quite a few pillowcases that you no longer use. And if you don't have any spares, you can easily pick up some old ones at yard sales or thrift stores. Why would you want to? Well, there are just so many ways to repurpose pillowcases! From cute dresses to making cleaning the ceiling fan so much easier, you definitely need to check out these frugal tips. You know how much we love to repurpose and reuse!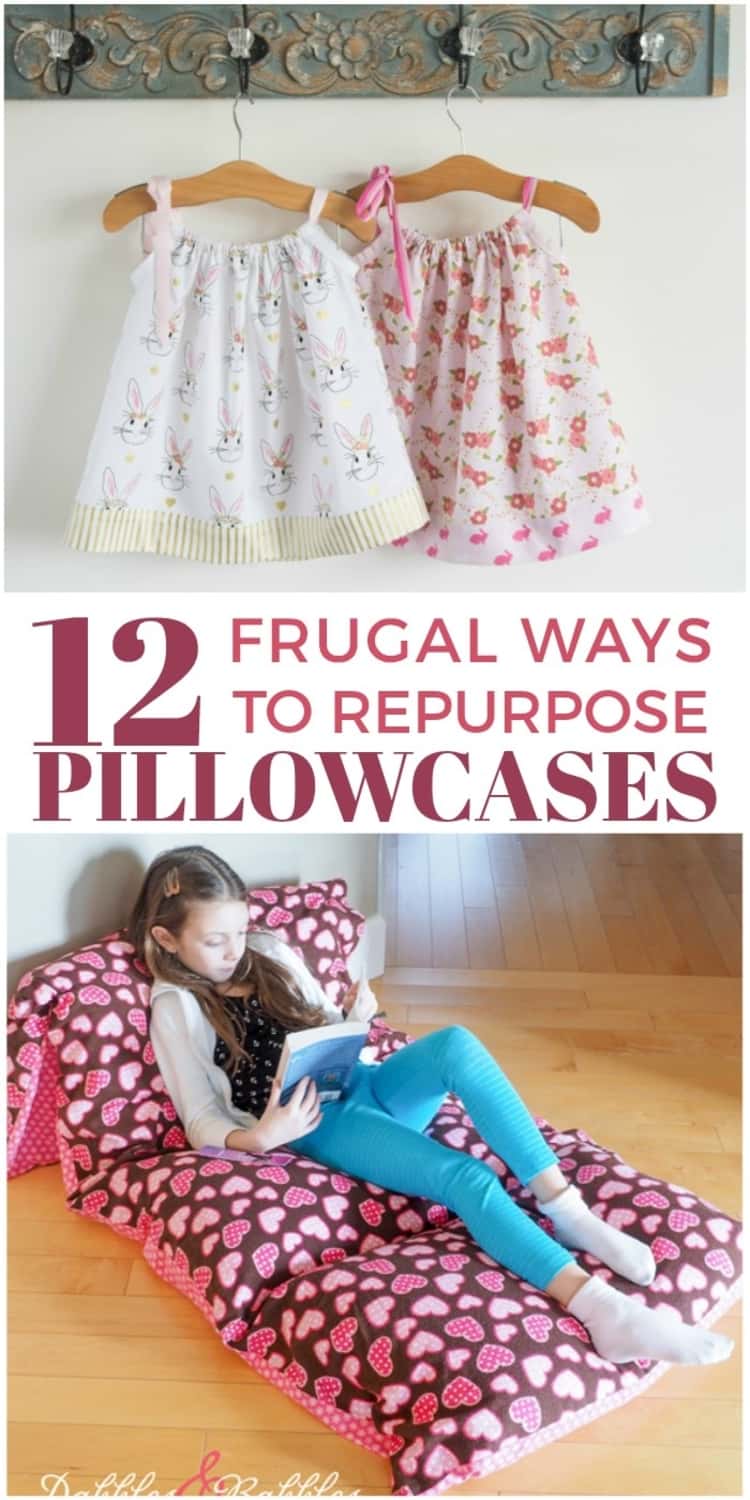 How to Repurpose Pillowcases
1. Repurpose Some Pillowcases To Contain The Dust On Cleaning Days
Don't you just HATE it when cleaning ceiling fans the dust gets everywhere?
Repurpose some pillowcases and use them to clean your ceiling fan blades instead. Simply place the pillowcase over the blade and slide it back and forth to remove and collect the dust all in one go.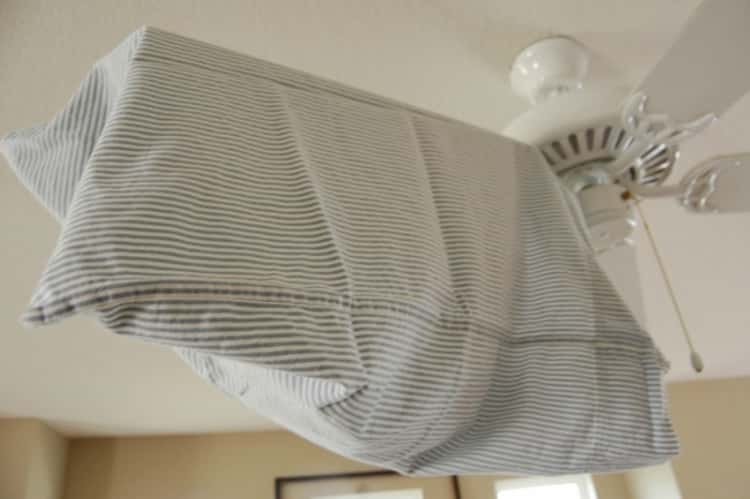 2. Want Breathable Garment Bags?
Notice how you always get extra pillowcases each time you buy a new pair of sheets. Why not put the extras to good use and repurpose the extra pillowcases and turn them into a garment bag? Your clothes no longer have to be covered in plastic, as plastic doesn't allow clothes to breathe, or allow the cleaning chemicals to evaporate.
And for the environmentally conscious, you'll be happier knowing that you're doing your part to reduce the world's plastic bag usage.
It's so simple to make a garment bag out of a pillowcase – simply cut a slit in the middle of the closed end of the pillowcase, and slip a hanger through it. Voila!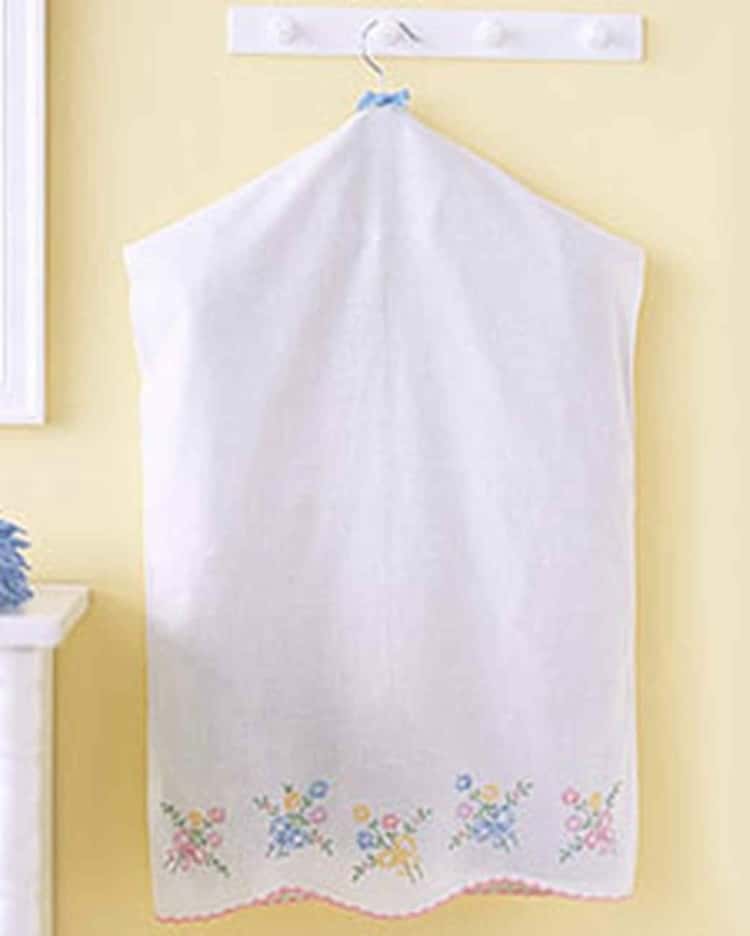 3. Easily Repurpose Old Pillowcases Into One-Of-A-Kind Tote Bags
Yard sales or thrift stores are the best places to hit if you're looking for unique pillowcases, especially vintage ones. And the best part is how cheap they are. I've gone thrifting and often find pillowcases at old yard sales for a quarter or so.
The next time you visit a yard sale, why don't you pick up a few next time you spot one and turn it into a tote bag? This would be terrific for the farmer's market or for a day at the beach.
Tip: To give your pillowcase tote bag stability, line and interface it.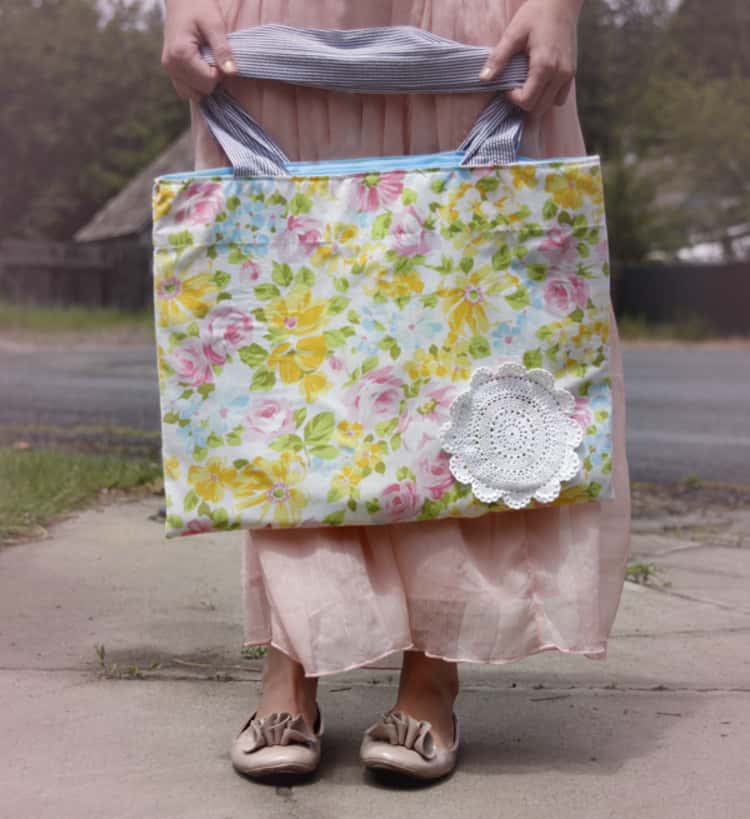 4. With Old Pillowcases On Hand, You"ll Never Ruin Your Child's Favorite Stuffed Toy Again
Just like with their favorite blankie, there's always that favorite stuffed toy that your kiddo can't sleep or be without.  But have you ever ruined your child's favorite stuffed toy, and because you hadn't planned on doing so, you weren't prepared with a backup toy to calm them down? That has to never happen again.
You can repurpose old pillows or just keep one on hand, solely to wash your child's favorite toys. Just put the stuffed toy in the pillowcase, secure the top, and launder on a gentle cycle. You can keep it inside the pillowcase while it's in the dryer, too, and dry it in low. The pillowcase helps contain any loose fluff or parts that may come off during the wash.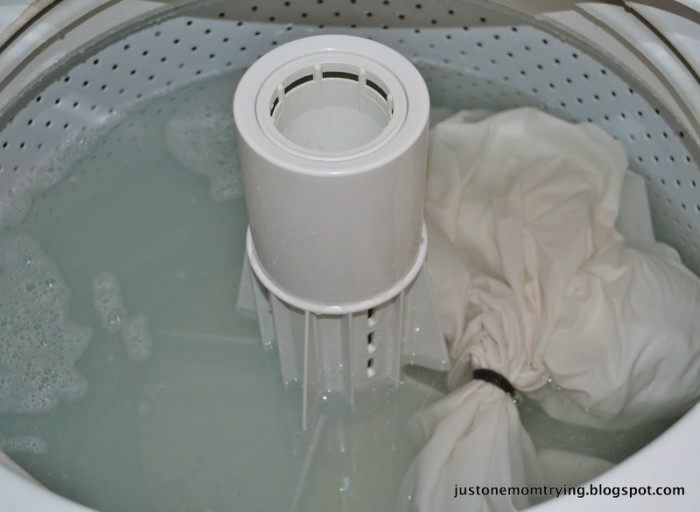 5. Repurpose Some Pillowcases To Help With Your Organization
Make a no-sew pillowcase hamper to stay on top of your laundry. This would be perfect for a college student. You could also use it as a toy bag for your kids' stuffed toys. As for me, I've had one of these made for everyone and practically every room in my household because when it comes to organization, I'm EXTRA like that!
To repurpose your pillowcase and make this no-sew hamper, you'll only need 2 items: a large pillowcase (King Size should do), and an embroidery hoop (12″ -14″ should work perfectly).
To make:
Open up the embroidery hoop and then slip your pillowcase through the inner hoop.
Even out the pillowcase around the hoop and place the other hoop on top of the hoop where you've got your pillowcase.
Secure the outer hoop and tight a piece of heavy-duty string around the screw top of the outer hoop.
Your no-sew pillowcase hamper is ready to hang and for use.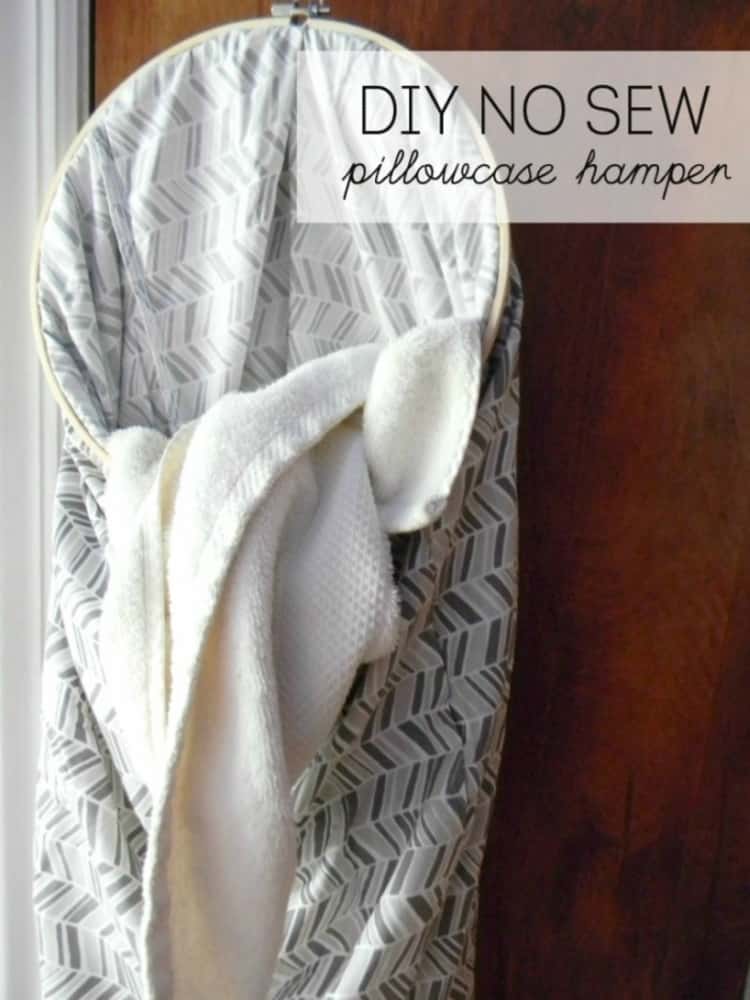 Clever Ways To Repurpose Pillowcases
6. Repurposing Pillowcases Makes For Organized Linen Closets
How messy is your linen closet? If you're operating a large household like I am, you'll agree that's one of the areas that give every mom a headache. Especially when it comes to looking for a clean set of bed linens and thanks to the pillowcases that are part of the bed linen sets, you can now have organized linen closets.
Keep matching sheets and pillowcases together by folding them and storing them in a pillowcase. This idea is BRILLIANT and has totally changed how we organize the linen closet.
And did I mention how it makes it so easy for me when I want to change my bedsheets? I simply pull out the pillowcase I need and leave all else still intact and neatly organized.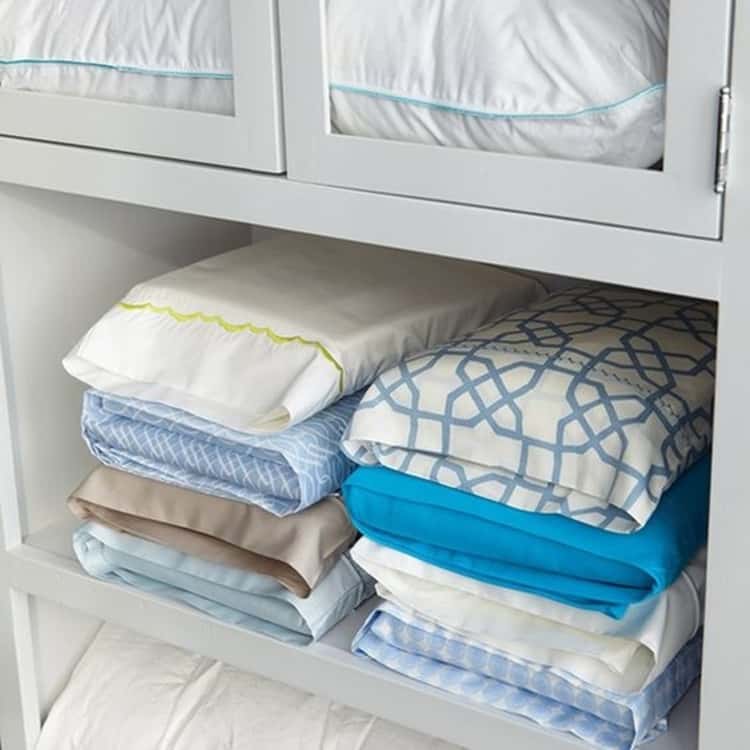 7. When You Want Cute Dresses For You & Your Little Girl…
Repurpose pillowcases to create cute seasonal dresses for your little girl!
Pillowcase dresses are super cute and affordable. But don't fret… if you really want one for yourself, you can find patterns for adult pillowcase dresses, too! Or skirts, dress shirts, or off-shoulder tops for that matter…especially if you're too tall for the pillowcase dresses, lol.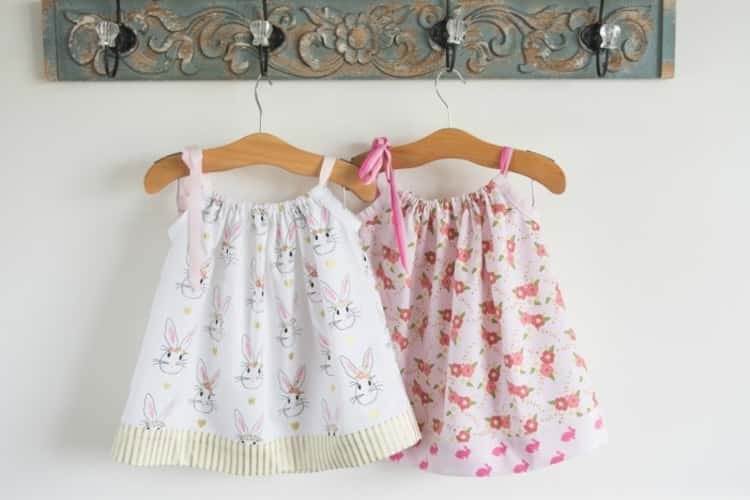 8. Go From Having Rejected Pillowcases To An In-Demand Cozy Pillow Bed
Kids have a way of changing their tastes and preferences on a whim. And sadly their beddings are not spared either from these sudden changes. Worry not because you can repurpose the pillowcases your child is tired of to create a fun pillow bed/chair. Don't be surprised when those repurposed pillowcases turn into their new favorite item in your household.
This is because it makes a wonderful addition to a reading nook and isn't a bad place to take a quick nap, either. Oh, and it will come in super handy during their sleepovers. Psst…you didn't get this from me, but the girls have a tendency to fight over who sleeps on the pillowcase bed. It's that good!
And it does make for a luxurious and comfortable bed whenever we go camping, with the good thing about it being that the pillows fit in snuggly – we've never had to use Velcro or anything to keep them in.
9. Quickly Make Chair Covers By Repurposing Pillowcases
When you need to quickly change the look of your dining area, dress up plain chairs with pillowcases.
This adds a touch of class to your next dinner party or holiday get-together. Simply slide a pillowcase over the back of the chair, and tie it with a ribbon. You can add embellishments or keep it simple. And I bet you no one will realize that your chair covers are repurposed pillowcases, especially if they come in a unique print.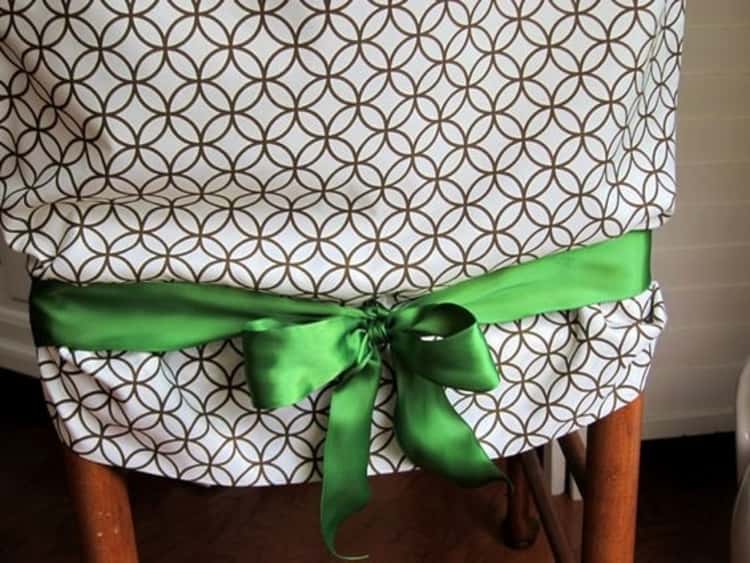 10. Cleverly Repurpose Pillowcases Into Pretty Half-Aprons
Got extra pillowcases from your last thrifting stash? Even if you don't, go out and get some because this is a pillowcase repurposing project you wouldn't want to miss out on. Make a utilitarian pillowcase apron out of the vintage pillowcases you found at yard sales. Aren't these SO pretty?
And if you don't use aprons as much in the kitchen, something like this would at least be handy while cleaning or working in the yard. Or for those days you help out in the soup kitchens.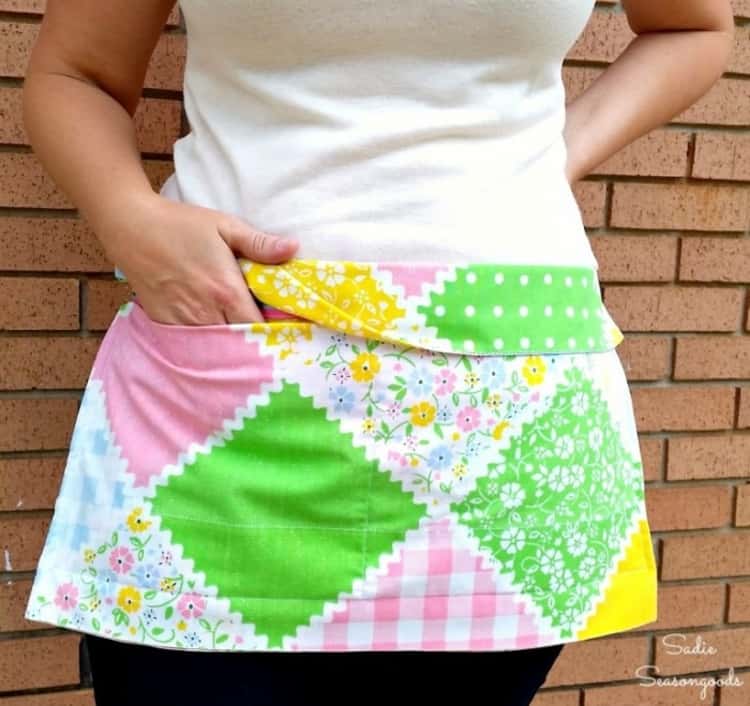 11. Upcycle And Repurpose Old Pillowcases Into Canvas Boxes
Here's a crafting project that turns an old cardboard box into a canvas box by repurposing some old pillowcases. There's some measuring and sewing involved here though we promise it will be totally worthwhile.
Plain white linens make for a crisp look, while you can use whimsical patterns for kids' rooms or add splashes of color to your organizing tools.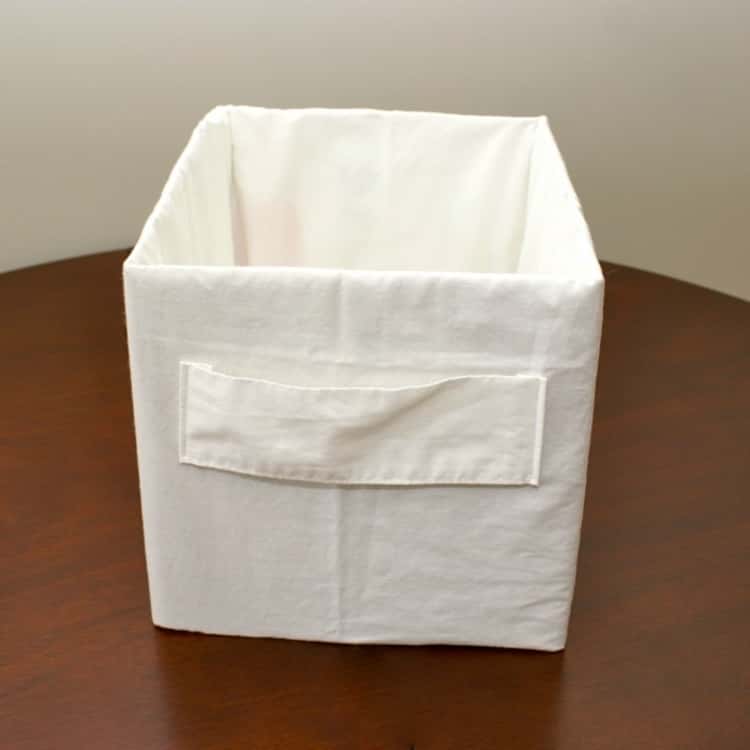 12. Treat Your Windows With Some Nifty No-Sew Pillowcase Valances
Still not feeling like sewing anything yet? Here's another no-sew project for those of us who are not crafty-inclined: no-sew pillowcase valances! Hope you'll agree with us that spending $2 on this DIY version definitely sounds better than the price of most window treatments these days.
To make your unique pillowcase valances, start by cutting open the pillowcase lengthwise and also cut open the side to end up with one open piece of fabric. Next, put the two ends of the fabric back together and then cut about 1 1/2″ apart and about 5″ down to make the tabs and line them up.
Tie all the tabs together loosely with a double knot then hang the curtains on the rod. If you really hate sewing as I do, hang with the tabs on the bottom, otherwise, you'll need to sew across the fabric for a rod pocket.
Finally, put both curtains on the rod, scrunch them together and trim off any loose strings. If you want, you could put in some stitches to hold the pillowcases together.
Even for someone who doesn't like sewing, this is a very easy pillowcase repurposing project that takes about 20 minutes.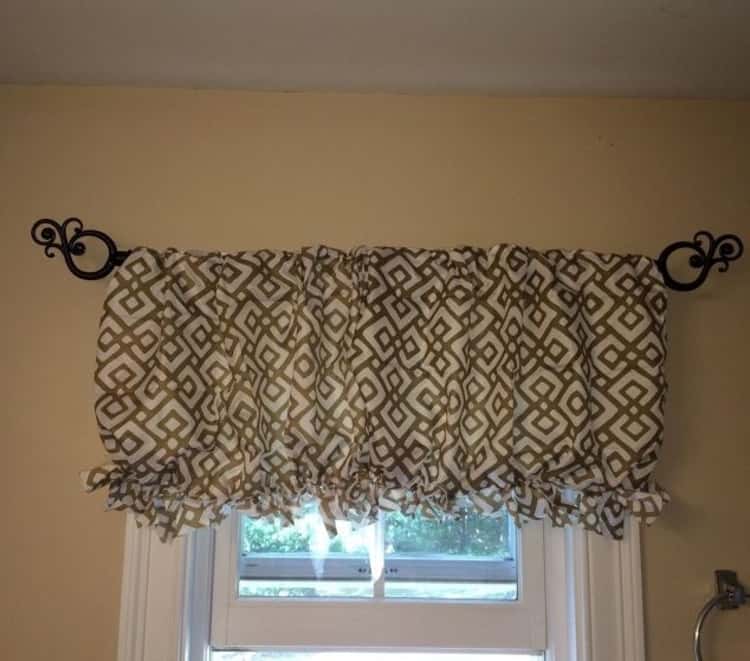 If you enjoyed this post on how to repurpose pillowcases, you may also want to read on how to repurpose more items around the home: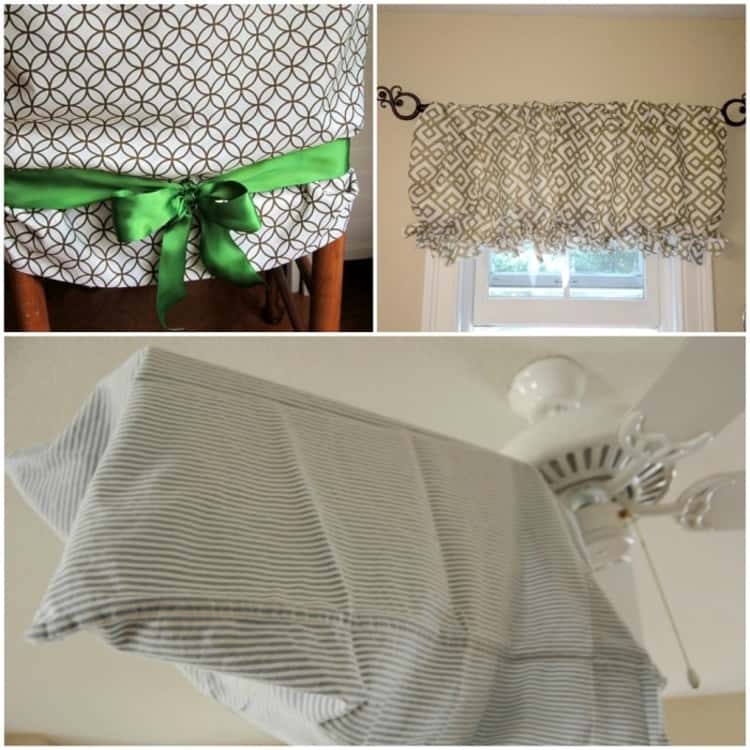 The post 12 Frugal Ways to Repurpose Pillowcases appeared first on DIY House Hacks - One Crazy House.
Related Posts
---
Share this post
---
---