Teachers Fear A "Chaotic" Schools Reopening: "We're In Panic Mode"
Posted by admin on
Get the latest on coronavirus. Sign up to the Daily Brief for news, explainers, how-tos, opinion and more.
Teachers have described the "chaos" of staff scramble to make classrooms safe amid intensifying pressure and a lack of clear guidance from the government just a fortnight before schools reopen to some pupils.
With reception, year one and year six to return, as well as increased contact for year ten and year twelve pupils, teachers have raised concerns about "impossible" social distancing guidance and being forced to teach classes they have no experience of.
They also fear being "demonised" after headlines urging teachers to be like NHS "heroes" and warn of a class divide that risks letting the poorest children fall further behind their peers - undermining the principal reason ministers are pushing for a prompt return to the classrooms.
One year five teacher at a school in north London said: "Everyone's really anxious, we're in panic mode really. 
"We have a WhatsApp group for our teachers and documents are being sent back and forward that we're all trying to make sense of, but it's really unclear what we're supposed to be doing. 
"We're two weeks away from potentially reopening, but the government's approach has been shambolic. It's chaos, to be honest." 
Some local authorities, such as Liverpool City Council, have already said they will not be opening on June 1, while one headteacher in Kent wrote to parents to tell them he'd rather pupils "repeat an academic year then go back too soon, and for parents not to lose a child."
Meanwhile a government minister has refused to rule out "penalising" teachers or councils who keep schools shut, as some academy leaders call for a return to the classroom.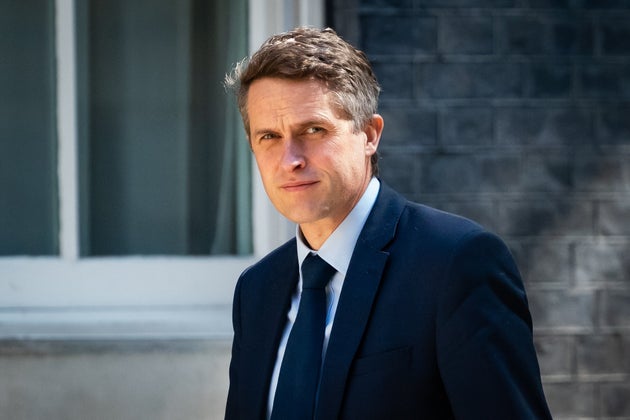 Teachers have highlighted the contradictory statements behind the government's decision. A document outlining the underlying scientific advice states: "There is a high degree of confidence that the severity of disease in children is lower than in adults." But the guidance also still emphasises a need for strict hygiene measures and attempts to socially distance. 
A document published by the Department for Education, most recently updated on May 12, places a heavy emphasis on hygiene – cleaning hands more often than usual, promoting "catch it, bin it, kill it", and cleaning "frequently touched surfaces" with detergents and bleach. But there's no information on how often surfaces should be cleaned each day, and whether or not the responsibility for the task should fall on teaching staff. 
The use of PPE, such as face coverings, is "not recommended" by the guidance. According to the document, published on the government's website: "Face coverings may be beneficial for short periods indoors where there is a risk of close social contact with people you do not usually meet and where social distancing and other measures cannot be maintained."
This, the government says, does not apply to educational settings – unless a child has fallen ill with symptoms at school and needs to be tended to by a member of staff.
The guidance gives no reasoning as to why face coverings are not recommended in schools, raising concerns for teachers who have spent months rigorously following social-distancing advice – including the new recommendations to wear face coverings – outside of the classroom. 
One year four teacher, who asked to remain anonymous, said: "I wouldn't feel comfortable wearing PPE – I'm not a doctor or a nurse and I'm not dealing with someone in a hospital bed, I'm dealing with a group who are active and jumping around in front of me. 
"But at the same time I'm conflicted because I don't want to catch it either.
"I just want there to be some honest advice rather than what we seem to be getting from the government, which is 'masks are good' one minute, and 'masks don't do anything anyway' the next.
"It feels like a political decision rather than an actual scientific decision." 
"I don't have any faith that the government is going to be supplying PPE"
With years of budget cuts already behind them, most teachers have grown used to having to buy their own materials – down to pens and pencils – to support their classes.
As one teacher explained, there seems to be no indication this won't also be the case when it comes to hygiene provisions such as antibacterial gel and soap, as well as PPE. 
Year three teacher Sally Fothergill explained that even before lockdown she had been buying products like antibacterial handwash. 
"Even at Christmas I was putting out appeals for people to send in pens and paper," she said.
"It really has gotten pretty bad, so I don't have any faith that the government are going to be supplying PPE or extra cleaning equipment for us."
The list of recommendations for how schools could adapt to social-distancing rules is extensive, and – in the eyes of the teachers HuffPost UK spoke to – largely unachievable in a traditional classroom. 
Guidance includes planning outdoor lessons, removing all soft or "intricate" hard-to-clean toys, staggering assemblies and breaks, keeping pupils in the same groups all day, propping windows and doors open for ventilation and cleaning surfaces such as bannisters, light switches, desks and chairs more regularly. 
Even with half the pupils, primary school teachers have said it would be impossible to sit children the required two metres apart. With high-fives, fist bumps and other contact with pupils forming part of the daily routine, it'll take time for children to adapt to an entirely foreign way of conducting themselves in a classroom. 
Fothergill said: "Even with half the pupils, my classroom isn't big enough to have pupils sat two metres apart which I think is true for most primary teachers. 
"With hygiene it's really difficult, unless you're going to spend a lot of the day checking that hand washing and sanitising is happening, which is problematic in itself. 
"They're seven and eight years old. For my class, part of the routine was coming in and giving a high five or a fist bump and those are little things that are really important to settle them in for the day. 
"That will have to change, which is doable but isn't going to happen straight away and we don't really have the safety net of time." 
"Teaching year one for the first time would be a real learning curve."
Some teachers are not able to return for medical reasons, putting an even greater strain on school staff to teach not only their own year group through online methods, but also adapt to a new cohort of students at a stage they may never have taught before.
With the number of classes effectively doubling, teachers are anticipating the need to continue to teach their own class at a distance, while also learning themselves how to teach an unfamiliar curriculum to younger children. 
A year five teacher said: "Teachers are going to have to teach different year groups, potentially alongside the home-learning for older children. 
"We have a teacher who is pregnant, another who can't come in for medical reasons, so it's going to be really tight. I might find myself teaching year one for the first time, which would be a real learning curve."
The teacher explained that while no firm decisions had been made about the approach, senior staff had proposed teaching in 'pods' or 'bubbles', where one teacher and, in some cases, a teaching assistant, stays with the same group of children all day – potentially for the rest of the academic year. 
While this will immediately limit the contact pupils and teachers have outside their own group, the teacher said with families taken into consideration, each person in the bubble would be directly and indirectly in contact with around 100 more people than they would be if they were remaining at home.
Questions have also been raised about the rationale of why reception, year one, and year six classes have been prioritised – especially when the older children set to transition to secondary school in September would usually be focusing on school plays and other less academic activities from June following their SAT exams. 
If it were about making sure the children who most needed access to teaching received it, a more appropriate move would have been to reopen year five instead of year six, one teacher said. 
A spokesperson for the Department for Education said the primary groups had been picked as "key transition years" – with the youngest children just grasping basic skills in socialising, as well as in reading, writing and counting. 
They added that year six had been chosen to aid the progression onto secondary school, while year ten and twelve were vital years for GCSE and A-Level preparation. 
"Our headteacher has been bombarded"
The issue of when to reopen a school goes beyond following government guidelines. Parents trust schools to know what to do to keep their children safe, and in many cases expect teachers and senior staff to have access to information that isn't distributed to the general public. 
Throughout the course of the coronavirus pandemic, that has not been the case. Day after day, families are contacting schools for more information – only to find that teachers have nothing to add.
So far, all the guidance available to teachers has been distributed at the same time it was sent out to the general public. 
A year five teacher, based in north London, said: "It's caused a lot of problems because when I've spoken to parents on the phone they're asking things like 'do you know when they'll go back?' and they expect us to know more. 
"It's been a nightmare for our headteacher because she's had to answer everyone's questions – she's been completely bombarded on all sides; from the parents, her staff, the governors. 
"The government is saying contradictory things – stating that it's safe to go back because you can socially distance, but also 'we understand that children won't'."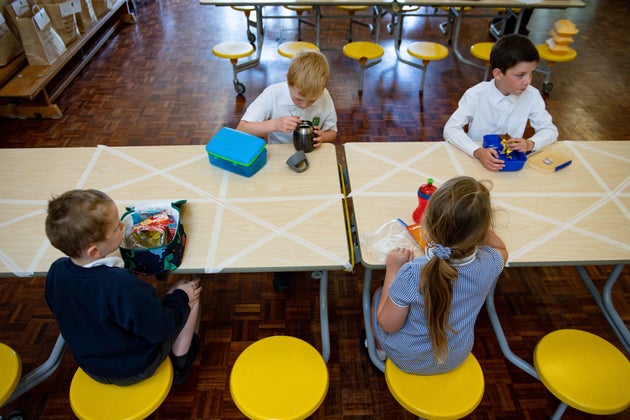 Concerns have repeatedly been raised that more disadvantaged children without access to laptops or space to study at home are being left behind by more privileged classmates, with this argument forming a central aspect of the reasoning behind schools reopening on June 1. 
But, as one teacher pointed out, reopening schools could widen this gap even further, with BAME children from disadvantaged backgrounds more likely to have underlying health issues such as asthma and therefore forced to stay at home. 
Research published on Monday by the Institute for Fiscal Studies (IFS) reveals that poorer families are less likely to want to send their children back to school amid the pandemic, despite these pupils having fewer opportunities for home learning,
The year five teacher added: "Something I'm concerned about is that disproportionately the children who fall under multiple categories – disadvantaged in terms of getting free school meals, are from BAME backgrounds, have special educational needs – are the children who also have underlying health conditions. 
"It's really hard because disproportionately, our disadvantaged children are more likely to have to shield for medical reasons and that seems to be the case across the country so they're not going to be able to come back anyway. 
"So this rhetoric of 'we need to get the disadvantaged back into school' – they're not necessarily going to be the children who are able to come back to school which could just exacerbate that gap."
"I don't think we should be made to feel like we are lazy or we don't care."
The government and unions have been caught up in an increasingly complicated dispute over a return to the classroom, with teachers told by their representatives not to engage with headteachers until unions are assured of their safety. 
The National Education Union (NEU) has set out five tests for a return to the classroom, the first of which is a clear downward trend in the number of cases confirmed each day. Second is a national plan for social distancing and PPE provision, third is "comprehensive access to regular testing" for children and staff, fourth is "a whole school strategy" for if and when a case is confirmed, and fifth is protection for the vulnerable – including relatives of schoolchildren who could be impacted by school-home transmission. 
As the unions have taken a more forceful approach, criticism against their actions – and the perceived reluctance of teachers to return to the classroom – has intensified.
In its most recent statement published on Friday, May 16, a spokesperson for the teacher's union NASUWT welcomed education secretary Gavin Williamson's comments that there would be a "cautious, phased return" to the classroom, but called for concrete guidance on health and safety measures.
They said: "Schools are looking to the government for clear and unequivocal guidance on the health and safety measures they will need to have in place prior to reopening.
"The bottom line is that no teacher or child should be expected to go into schools until it can be demonstrated that it is safe for them to do so."
Teachers, many of whom are afraid for their own safety as well as the safety of the children they teach, have watched on in horror as "war rhetoric" and anti-union sentiment has crept into the conversation about returning to the classroom. 
Comparing teachers with NHS staff, they say, has been extremely damaging. "If NHS staff don't go to work, people will die," said one teacher. 
"That's not the case for us. If we go back too soon we could be putting medics at an even higher risk." 
Fothergill added: "NHS staff have been doing incredible, incredible work, but we're at this risk of teachers being demonised because we're not saying 'we're ready to go in and fight this fight.'
"We can't necessarily 'fight' it, it's a lethal virus and I don't think we should be made to feel like we are lazy or we don't care just because we're not engaging.
"It's not the war, but we just get this sort of empty poetry from the government when what we actually need is strategy, plans and clear instruction." 
A Department for Education spokesperson said: "We want children back in schools as soon as possible because being back with their teachers and friends is so important for their education and their wellbeing. 
"Plans for a phased return of some year groups from 1 June, at the earliest, are based on the best scientific and medical advice. The welfare of children and staff has been at the heart of all decision making.
"We have engaged closely with the unions throughout the past eight weeks, including organising for them to hear directly from the scientific experts last week, and will continue to do so, including to develop further guidance if required."
Related Posts
---
Share this post
---
---