Amazon Canada Deals: Save 38% on HOLSEM Digital Air Fryer + 52% on 3-Piece Pasta Roller for KitchenAid Stand Mixers with Coupon + More Offers
Posted by admin on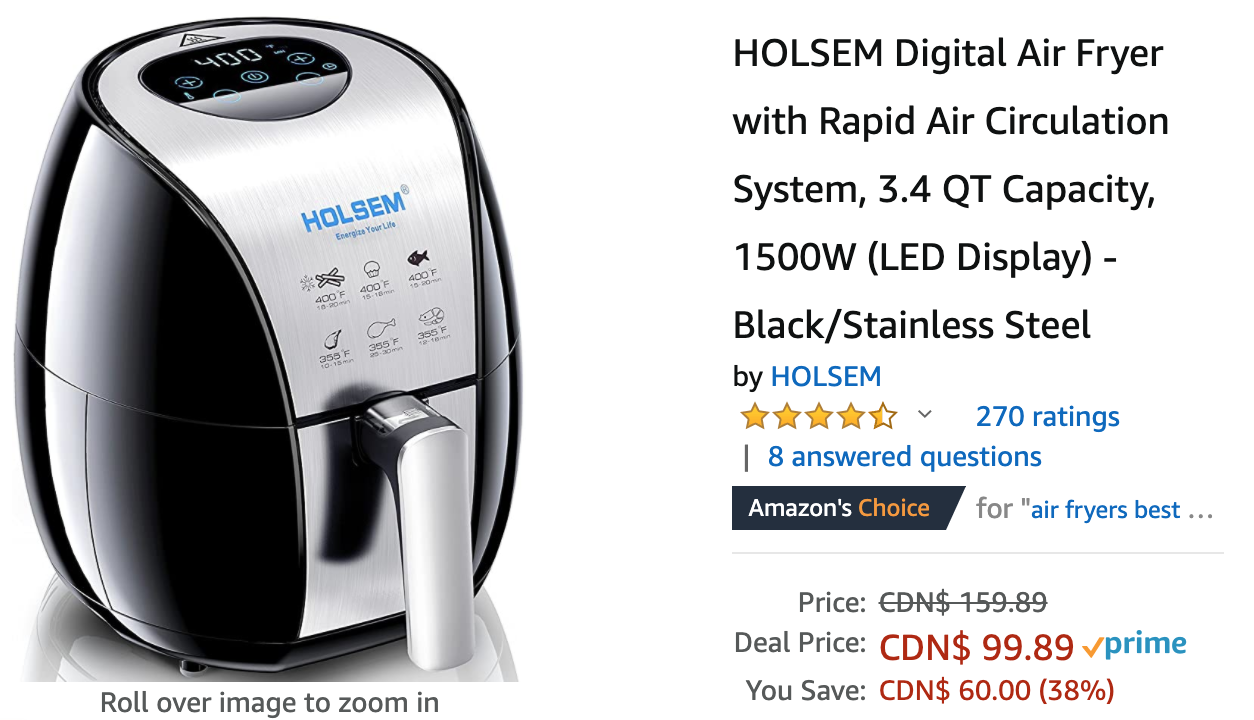 Amazon Canada has awesome deals available now! The Amazon Canada deals include:
Get InnoMoon 3-Piece Pasta Roller & Cutters Attachment Set for KitchenAid Stand Mixers, for $134.99, (when you apply 15.00 Coupon), Save 52% off
Get Spill-proof Lid Lifter, for $15.29, Save 24% off
Get KEATY French Press Coffee Maker 0.6-Liter 4-Cup Coffee Maker, for $17.44, (when you apply 2.00 Coupon), Save 40% off
Get 3 Pack Washable Pre Filters Replacements Compatible for Dyson, for $16.10, Save 15% off
Get PureGuardian Ultrasonic Cool Mist Humidifier, for $15.00, Save 56% off
Get Weighted Blanket Sleep Set, for $89.99, (when you apply 50.00 Coupon), Save 36% off
Get Educational Insights MicroPro, for $30.53, Save 46% off
Get Vgo 3Pairs Nubuck Leather Multi-Functional Work Gloves, for $11.03, Save 26% off
Get 16 PCS Reusable Mesh Produce Bags, for $7.99, Save 62% off
Get Bear Candy Silicone Molds, for $9.34, Save 19% off
Get OMID 4Pieces Dog/Cat Grooming, for $22.09, Save 45% off
Get GOMILE 6 Pack Large Wool Laundry Dryer Balls, for $11.99, Save 19% off
Save up to 57% on Razer Gaming Peripherals and Accessories
Some of the above deals are "Lightning Deals" so they're available for a few hours only!
Amazon won't keep this deal for long since it's such a good price! The price will probably go back up soon so hurry up if you're interested in buying it!
These Amazon deals are available today, while supplies last. Amazon offers FREE shipping on orders over $35.
Related Posts
---
Share this post
---
---