70+ Summer Strewing Ideas for Your Homeschool
Posted by admin on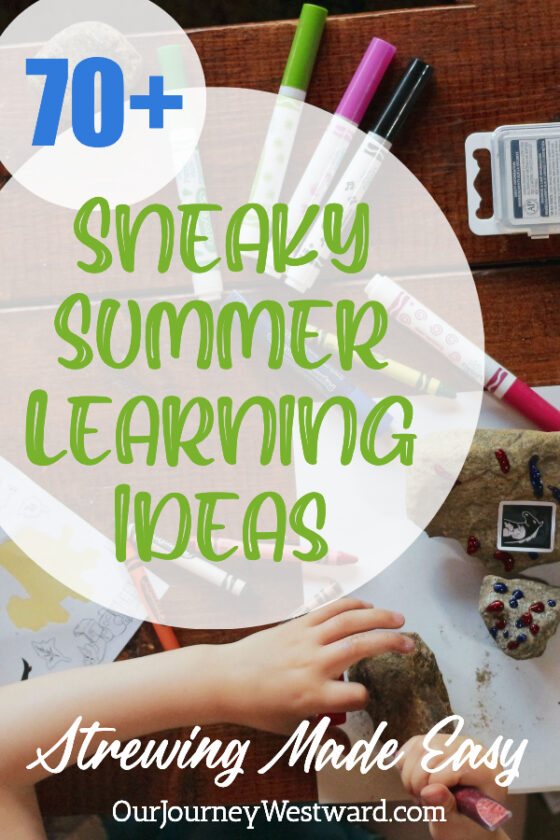 Strewing can be a great way to keep your kids busy this summer – or during any break from homeschooling. This post is packed full of summer strewing ideas for you!
Strewing is kind of a strange word, isn't it? The act of strewing is quite simple though, you basically scattering educational things about for your children to discover and do. I used to call this practice in our homeschool "summer centers", but it can also be called summer baskets, summer activity boxes, etc.
This post includes affiliate links.
Strewing can be themed or not. So let's say your child loves horses. You can create a little center with horse-themed books, coloring books, stickers, craft kits, toys, games, etc. Here are some examples of what you could include:
Here's another example of a patriotic themed learning center I created a few years back.
No themes are necessary, though! Simply gather a handful of educational things to place around the house. I like to use small tables, bookshelves, and/or baskets in the corner of a room. Anywhere the materials can be easily seen and accessed by bored kids, but relatively contained to keep the house tidy is good for me.
Related Posts
---
Share this post
---
---